writing your own wedding vows

  No matter if you're eloping or planning a more traditional wedding, writing your own wedding vows is a challenge! It's not that you don't love your partner, it's just that putting all of that into words, summarizing how you feel in a few paragraphs, and knowing that you're going to read these vows during one of the most meaningful, important days you've ever experienced together… it's a lot!

  It's totally normal to feel nervous about writing your own wedding vows, to wonder if your partner's vows are going to be better than yours, to have an overwhelming sense that you have absolutely no idea where to start, and just to feel a little (or a lot) of pressure around the whole thing! But, writing your own wedding vows is so much more meaningful than reading a generic script. Whether you have an officiant to say a few words first, or you self solemnize during your ceremony, it's so much more personal to write your own vows!

  This guide will give you some tips for how to write your own wedding vows, and how to overcome that writer's block.

Before you start writing your wedding vows

  When it comes to how to write your own wedding vows, the process begins before you even start writing! Here are some ways to prepare.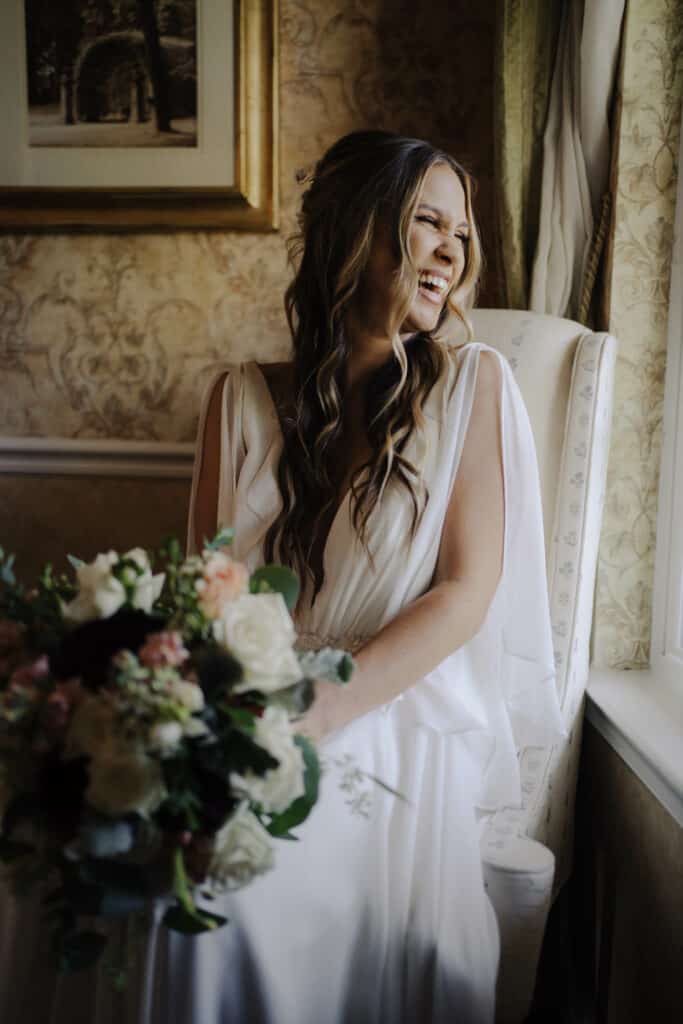 When should you start writing your wedding vows?
  It's not uncommon for couples to procrastinate writing their wedding vows! This is a big task, and the fear of having to make it perfect can often lead people to put this off till a few days before the ceremony. I wouldn't really recommend this approach, as it can make it more stressful when you finally start writing, and stress isn't what you need a few days before you get married!

  Start writing your own wedding vows a few weeks before the big day – give it at least a month, as this will give you plenty of time for editing and revisions, plenty of time to brainstorm and come up with ideas, and enough time to write without feeling too much pressure. Starting too early might give you too much time to overthink it, so start the process early, but decide how early is best for you!
  For every part of the process of writing your own wedding vows, I recommend using a physical piece of paper and a pen (or a pencil, if you prefer eraser shavings to crossing things out). A lot of us type in notes and ideas on our phones or computers, but putting the technology away and doing it old-school makes you more creative! Part of it is just the simple fact that a piece of paper doesn't offer any distractions, unlike the notifications on your phone, but the physical act of writing has been proven to stimulate creativity.
  Okay, this one is easier said than done. But, before you start working on anything vow related, try to get yourself in the right headspace. This means taking the pressure off of yourself, and trying to relax. Remember that this isn't about writing the most epic love sonnet ever – and you don't have to be confident in your writing abilities. What really matters here is that you express yourself in your own words! Your partner will love your vows if they come from the heart and were written by you, and that's all that's going to matter when you're standing there at your ceremony looking at the love of your life and promising to spend the rest of your life together.
  So, when you work on writing your wedding vows, make sure that it's not right after a stressful day at work, or you're not trying to squeeze it in between meetings. Make sure that you're able to relax and fully focus on what you're doing, without feeling stressed or rushed
Brainstorm before you start writing your wedding vows
  If you're feeling in the zone and you're ready to jump right into writing your wedding vows, go for it! But, most people's brains don't work that way, so if you aren't sure where to start, it's really helpful to just brainstorm first. Get out that piece of paper, and simply think about your partner, some memories you have together, your favorite things about them, anything that comes to mind! Don't censor yourself here, just write down anything that you think of – and when you're done, you'll have a list of ideas and things that you might want to include in your wedding vows. You may not incorporate every single thing that you wrote down, but this can give you a great starting point for an outline or some ideas of things to talk about in your house.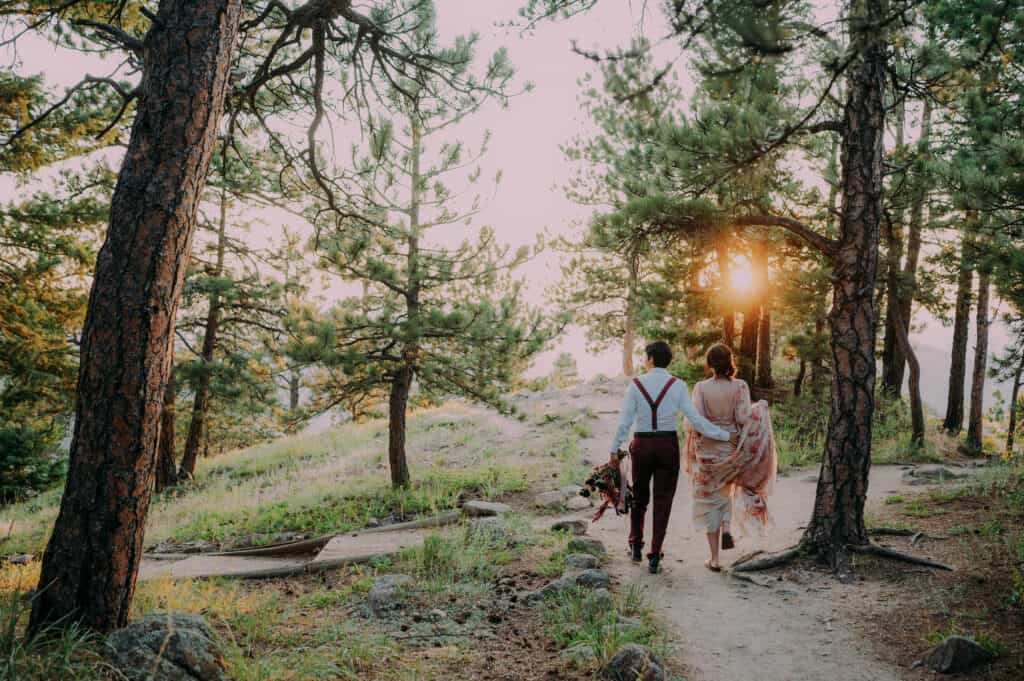 Tips for writing your own wedding vows

  All right, so we talked about some things to do before you start writing – so once you're ready to actually put those ideas together and write your wedding vows, here are some things to remember
  Now, I don't mean don't edit ever – your first draft probably is going to need some revisions! But, once you start actually putting your ideas into sentences and paragraphs, resist the temptation to make changes as you go. Instead, just write! Put down anything that comes to mind, and focus on just creating a draft of your wedding vows without putting the pressure on yourself to make them perfect quite yet. After you feel like you're done, go back and read your vows, and this is when you can switch out words, flip sentences around, and edit what you wrote!

  When it comes to editing, resist the temptation to pull out the thesaurus. When it comes to writing important things like this, people often want to use more flowery language or enhance their writing, but when you write your wedding vows, it should sound like you! Don't try to channel Shakespeare or your favorite author, because when you read your vows, using your own unique voice and personality will make them so much more meaningful than anything fancy!
  You'll be reading your wedding vows out loud at the ceremony, but it's better if you've had a practice run! Once you have your final draft of your wedding vows, read them out loud to make sure that it's actually your final draft. When reading to yourself, especially if it's something you wrote, our brains often fill in words or skip over grammar mistakes, but reading out loud forces you to slow down and read what's on the page – which can help you find little things that need to be edited! So, practice for the elopement day by reading what you've written out loud. Reading out loud to someone else, like a friend, is ideal, but you can also just read them out loud to yourself.
Your elopement only happens once, see those moments for a lifetime.