Get married without an officiant in Colorado!
  Colorado is a popular elopement destination for couples from all over the country – and there's a huge reason (aside from the incredible mountain peaks and jaw dropping scenery) why!
  Colorado is one of the few places where you can self solemnize your marriage, which means you can get legally married without an officiant or any witnesses. You can marry yourself in colorado! In this guide, I'll tell you all about self solemnization in Colorado – how to self solemnize a marriage, what to do during a self solemnization ceremony, and more!

what is self-solemnization in colorado?

  I've given you a basic definition – self solemnization in Colorado means that you can get married with no officiant, and no witnesses! But how does it work?

  In most states, the marriage licenses require an ordained officiant and two witnesses over the age of 18 to sign – you aren't legally married without those scribbles. In Colorado, you'll still see those lines on the marriage license, but you can leave them blank! All that's required is that you and your spouse both sign. This makes eloping easy, especially for couples who want a private wedding experience, with just the two of them and no guests.
Make sure you can look back on every moment in 20 years.

perks of self solemnization in colorado

  Self solemnizing your marriage is easier, more convenient, and more flexible – which makes it ideal for elopements! Here are just a few perks of self solemnization in Colorado.
complete freedom for your elopement (or wedding!)
  Imagine this – you can spend your wedding day exploring, stopping when you see an eye catching view, spontaneously deciding to wander down a trail, going with the flow and seeing where the day takes you…

  But, this can be difficult if you need to meet up with an officiant! Self solemnizing means that you won't have to worry about the logistics of where to meet, when to meet, and navigating remote areas with no cell service. You also don't need to worry about finding witnesses, so it gives you the freedom to elope however you want to, without being held back by the legal stuff!
self-solemnizing can be more private
  Along with more freedom, you also have more privacy. For a lot of couples, an intimate wedding experience that's just for the two of them is a big reason why they choose to elope, so being able to say your vows to just each other, without anyone else around, can be a huge perk of self solemnization in Colorado!
  An officiant's signature isn't required on the marriage license – but there's still space for one! This means that anyone can be your "officiant." You can stamp your dog's paw print for a cute way to include them in your elopement, or you can even have your kiddos sign. You get to have fun with it!

how to self solemnize your marriage in colorado

  If you decide to self solemnize, you'll still need the marriage license! Here are your instructions for self solemnizing your marriage in Colorado.
get your colorado marriage license
  The marriage licensing process is the same whether you self solemnize or not, and the marriage license will be exactly the same too!

  To get your Colorado marriage license, you will need to apply at any county clerk's office in the state. If you live in the state, you can complete this process entirely online, and have your marriage license mailed to you! But, don't worry – if you're traveling to Colorado for your elopement, you can still get a marriage license.

  If you don't have a Colorado address, you can begin the application online, and then you will need to come to the county clerk's office in person to pick up your marriage license. Make sure to work this into your travel plans! Denver County is the office closest to the airport, and will likely be the most convenient location for most couples. You can apply online here, then make an appointment to go to the office (with your photo IDs and $30). Once you get your marriage license, you can use it right away – but it expires after 35 days.
self solemnization ceremony
  When it's time for your elopement, you have your ceremony (we'll talk about some self solemnization ceremony ideas in the next section) – and you sign the papers! You can leave the officiant and witness spaces blank, and all you have to do is sign your names.
return your marriage license
  After the papers are signed, the county clerk needs to put them on record to make you officially, legally married! When you get your Colorado marriage license, you'll also receive instructions for mailing the completed forms back to the county clerk's office. The marriage license needs to be returned within 63 days of your ceremony to avoid additional fees!

self solemnization ceremony ideas

  What does the ceremony actually look like when there's no officiant? 

  Most elopement ceremonies include vows, and a ring exchange, and of course a kiss to seal the deal! But, there are so many options for customizing your self solemnization ceremony to make it your own, and you have the flexibility to do whatever you want!

  If you have guests, you can have them say a few words, or ask someone to symbolically officiate. You can also do a unity ceremony (like handfasting or candle lighting), exchange gifts, read letters from each other or from your loved ones, take a shot, and anything else you can imagine! Elopements are all about doing your own thing and giving yourself the freedom to be creative, so plan a ceremony that reflects the two of you.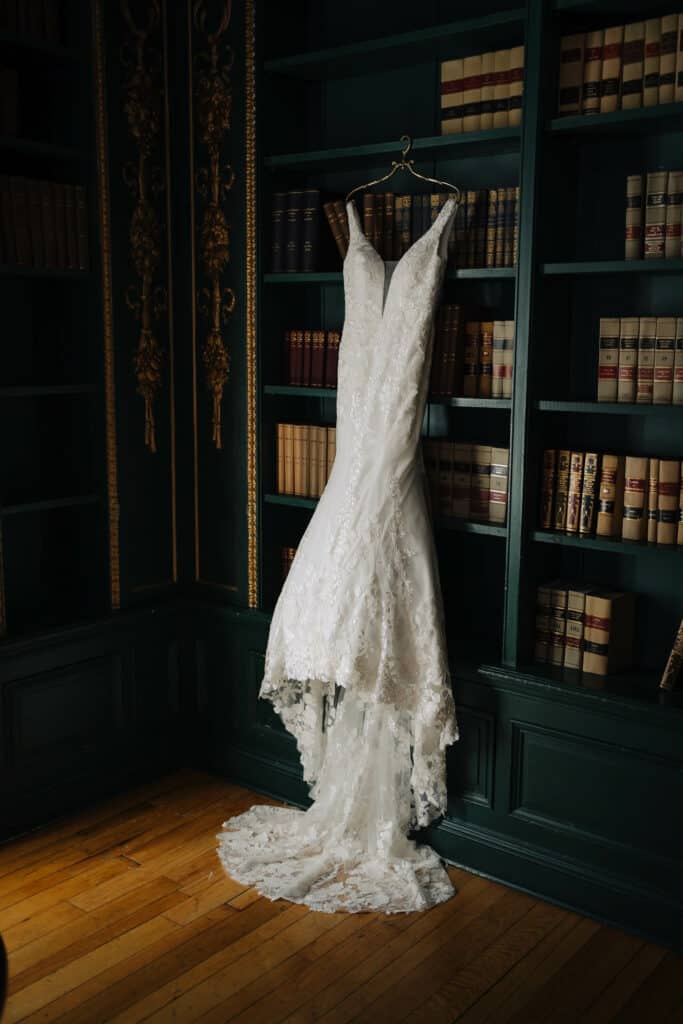 states where you can self solemnize

  Colorado and Washington D.C. are the easiest places to self solemnize – both places have no real restrictions, and anyone can tie the knot without an officiant or witnesses. Colorado is much more scenic, so it's my personal favorite option!

  You do have a few other options if you want to self solemnize your marriage.

  Wisconsin allows self solemnization with no restrictions, but you are required to sign a form that states your marriage may not be acknowledged in all contexts (there's no clear information about what these contexts might be).

  Nevada, Kansas, and Maine allow self solemnization for certain religious groups (Quakers and Friends), as long as you have your ceremony in a way that's typical for those affiliations. Similarly, Illinois will let you self solemnize if it is a part of a religious or indiginous ceremony.

  Pennsylvania and California allow two witnesses to sign instead of an officiant, but in California there is a separate marriage license application for this.

ready to plan a self solemnizing ceremony in colorado?
  You deserve a day that you'll remember forever – one that you'll want to relive over and over. One that gives you butterflies, and one that feels like the right way to get married. 

  As your elopement photographer, I'm ready to help you make it come to life! Self solemnizing in Colorado is the perfect way to have a private, meaningful, stress free wedding day that goes exactly the way you want it to. I'll help you find the right spot to tie the knot, give you ideas for your self solemnizing ceremony, and be your personal hype man throughout the whole thing – and I'll deliver some epic photos, of course!
Ready to plan your elopement in Colorado?