Deciding to elope instead of throwing a big wedding is so unbelievably exciting – because it gives you complete freedom to make sure your day is exactly what you want
Eloping gives you the opportunity to slow down, and really think about what would make your day amazing. You can sip coffee in the mountains, hike through dense pine forests, relax by a clear blue lake, have an epic adventure… anything you can imagine, we can make it happen on your elopement day! 

But a lot of couples have trouble imagining what their day could look like, without the rules and expectations that surround their wedding day. This guide will give you some ideas of what to do on your elopement day, and some tips for creating an amazing elopement timeline!

What to do on your elopement day

  What if I told you that your elopement deserves an entire day – not just a quick ceremony, not just a few photos, a full day? 
  You've found the love of your life, and the two of you have decided to spend the rest of your lives together! That's a pretty big deal, and it's so worth celebrating. A huge misconception about elopements is that they're less special or less important than a big wedding, but that couldn't be further from the truth! If anything, deciding to do your wedding your way, and making sure that it's personalized and exactly right for you makes this day even more meaningful. The whole day should be an experience, so when you plan your day, make sure to add an amazing adventure.
  Adventure can mean an epic kayaking tour, a peaceful walk, a challenging hike, a picnic, some paddle boarding, rock climbing, watching the sunset… think about what would make this the best day of your life, whether that's something the two of you love doing together, or trying something totally new. You can do absolutely anything you want when you elope – but here are a few ideas!
What to do on your elopement day:

•Go hiking
•Snorkel
•Zipline over the forest
•Take a helicopter tour
•Explore a national park
•Pack a picnic
•Kayak or canoe
•Rent a cute cabin for a reception with family
•Camp and make s'mores
•Get pizza or ice cream
•Take a scenic drive
•Rock climb
•Make pancakes together
•Rent a 4×4 and explore the backroad
Need more help figuring out what to do on your elopement day?
  When you're planning your elopement, one of the things you'll need is an elopement timeline! An elopement timeline gives you an outline of the day, so that you know what to do on your elopement day and what the plan is – but it should be less stressful and more flexible than a traditional wedding timeline. The elopement timeline isn't a minute by minute schedule, but it should let you know where you need to be! 
  Remember – every elopement is different, so customize your timeline to work for you, but here is an overview of what goes into an elopement timeline and how long everything usually takes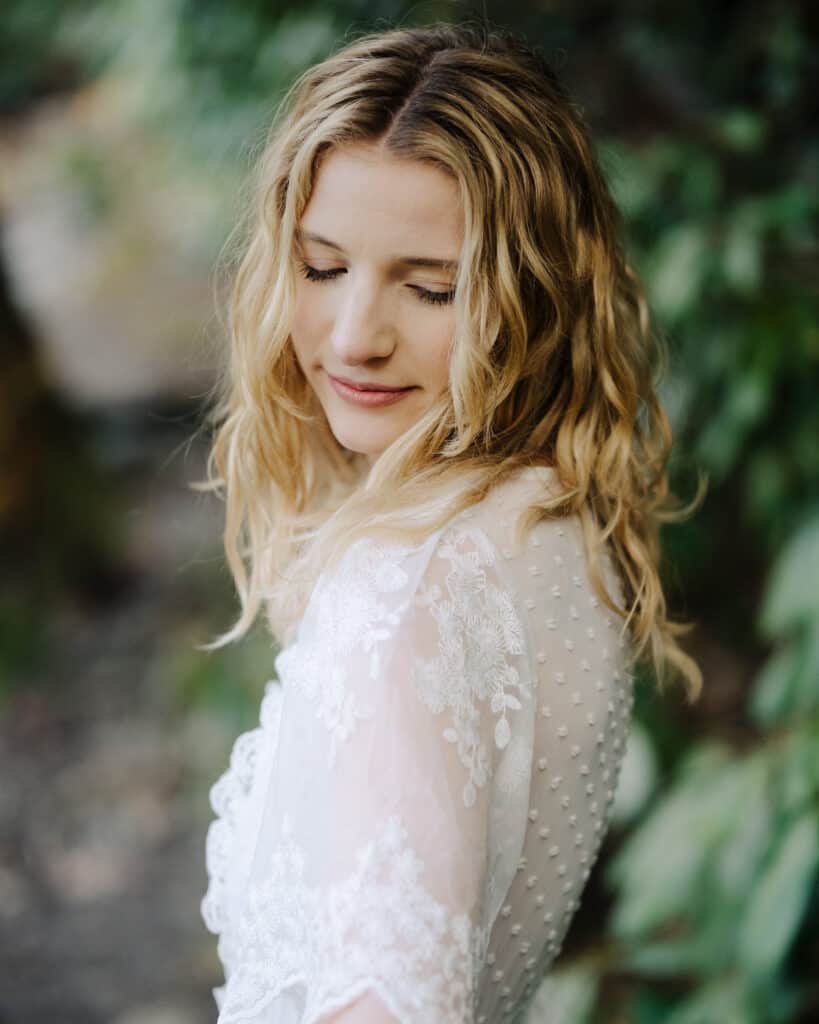 The first part of the day is getting ready. This can include hair and makeup and putting on your elopement attire, but it also includes any plans for the morning. Starting your day slowly, sipping coffee on the porch together, making breakfast for your partner, or taking a walk to start the day are all examples of ways to spend some time together before the elopement festivities get going.

  For hair and makeup, if you're hiring a professional, consult them about how long it will take! If either or both of you is wearing a dress, schedule about half an hour to put it on. For suits, fifteen minutes is typically enough. Make sure to stagger the times – have one person get dressed before the other, so that your photographer can capture both moments! Some couples also decide to get ready together instead of splitting up, so do what feels right for you
  The first time you see each other in your elopement attire on the big day is so special, so if you want to do a first look, put it on the elopement timeline! If you're traveling to your elopement location, or hiking to the ceremony spot, some couples like to save getting dressed for later, and do a first look once they're there. Talk to your photographer about how much time you'll need and if you'll be taking couple's photos after, but half an hour is usually enough for this part of the day! 
  Most ceremonies include vows and rings, so if you're keeping it simple you'll probably only need fifteen minutes or so on the timeline. But, you can also plan a unity ceremony or a cultural or religious tradition! If you have an officiant, or you're eloping with family or friends, you may need some more time
  This is the fun part! All the activities and adventures you have planned for your day need to go on the elopement timeline too. You may plan something for the morning, before your ceremony, or you might do this after the knot is tied. It all depends on what you have planned for your day
  Throughout the day, you'll be taking photos – but it's not an all day photoshoot! The photos you get will be of the two of you exploring and having fun as you adventure around, so you'll likely add a little bit of extra time to each part of the day to ensure you'll have time to stop for some photos. 
  It can also be nice to schedule some time in the elopement timeline for some more formal shots, or if you're eloping with guests, some time to take photos will all of them! Be sure to consult your elopement photographer about how much time you'll need
When you make your elopement timeline, here are some things to keep in mind!
  Always add more time than you need to each part of the day! Weddings, even small ones, tend to run a little behind schedule more often than they run ahead – so having some buffer room will ensure that you don't have to stress or worry about getting everything done. It also gives you time to be spontaneous – like maybe you'll want to hop out of the car when you see a pretty overlook on the way!
  Lighting is pretty much the most important thing for photos. Harsh sun makes for dramatic shadows, which doesn't look great – and it also might mean you have to squint into the bright light. Soft, even light at sunrise and sunset is best, and if you're out and about during the day, sticking to forested spots with more shade can be helpful to avoid the shadows. Think about the lighting as you plan your elopement timeline!
Hire an elopement photographer
  An elopement photographer is important for a lot of reasons, but one big one is that part of my job is to make your elopement timeline for you! I'll create a personalized timeline of the day, keeping in mind your plans, what you want to do, and the lighting.
  Contact me if you're ready to plan your unique adventure, and I'll give you recommendations for what to do on your elopement day, send you a custom timeline, and give you all the tips and advice you need to plan an amazing day!
Is the idea of building a timeline overwhelming? I can help with that.