You love the idea of eloping – your heart flutters at the thought of starting your day with a sunrise hike through the pines, you're excited about the possibility of marrying your best friend surrounded by mountain summits, and you can't wait to plan an adventure for the two of you. There's just one problem – what will your family say?

  Outside pressure and wedding industry standards often prevent couples from considering the possibility of eloping, and if they do consider it, they feel a little queasy at the thought of disappointing their family and friends by forgoing the traditional wedding.

  But when did your wedding day become about everyone else? When did it become normal to feel like you owe it to other people to throw a party you don't want? 

  I believe that every couple deserves a wedding day that suits them, and one that actually reflects who they are. None of that cookie cutter, "this is what you're supposed to do" stuff. You should start your marriage right, and you should, you know, actually enjoy your wedding day! Once you've made the badass decision to tie the knot your way, this guide will help you figure out how to tell your family you're eloping. And if you want to invite a few guests to your ceremony, I've got tips for including your family too!

when to tell your family you're eloping

Before you start brainstorming out how to tell your family you're eloping, talk with your partner to get on the same page about when you're going to tell people. 

  Most couples tell their families, and their friends, ahead of time. Once they get engaged and make the decision, they let the people in their life know! Of course, if you're inviting guests to your elopement, they'll need to know about your plans.

  But, some couples prefer to keep things under wraps, only letting their loved ones know they eloped after the knot is already tied! This can be good if you expect a lot of pushback or unsolicited advice.

  No matter what you decide, be sure that you and your partner agree about who you're telling, and when to tell them – and that if you're choosing to keep it a secret, but have a few people in the loop, communicate this to them so that they don't accidentally spill the beans.
understand their perspective
  Some families might be all for it, immediately supporting your decision to elope instead of a traditional wedding. Others may be disappointed, upset that they won't get to see you get married (or if they're invited, that it won't be what they expected). While this decision is entirely yours, and there's nothing selfish or wrong about doing what's best for you on your wedding day, it can help to understand your family's perspective before you tell them the news. If your parents are the type who have been dreaming about seeing you get married in a big ballroom, understand that they're disappointed and be sensitive to how they feel. That absolutely doesn't mean you should change your mind or budge on your plans – just approach the situation with an open heart and be ready to explain that this is about doing what's right for you.
consider telling your family in person
  When you tell your family, whether it's before or after you tie the knot, I recommend telling them in person. Especially if you think their feelings may be hurt by the news, or if they'll be disappointed that you aren't throwing a party, telling them face to face (or Facetime to Facetime if that isn't an option) will feel more personal, and will help them realize this isn't a snub or a way to exclude them. It'll give them the opportunity to ask questions, and will allow you to explain why this decision is the best one for you!
explain to your family why you're eloping
  A lot of people don't quite understand what an elopement is, and still think of it as a rushed, secretive marriage in a courthouse. If that's the definition they're working with, it might be hard for your family to understand why you're eloping! Explaining why you're eloping, and telling them about what it actually means to you will help them get on board, and can help them understand that it's not about exclusion. If you need help telling your family why you're eloping, check out this guide about what eloping actually means!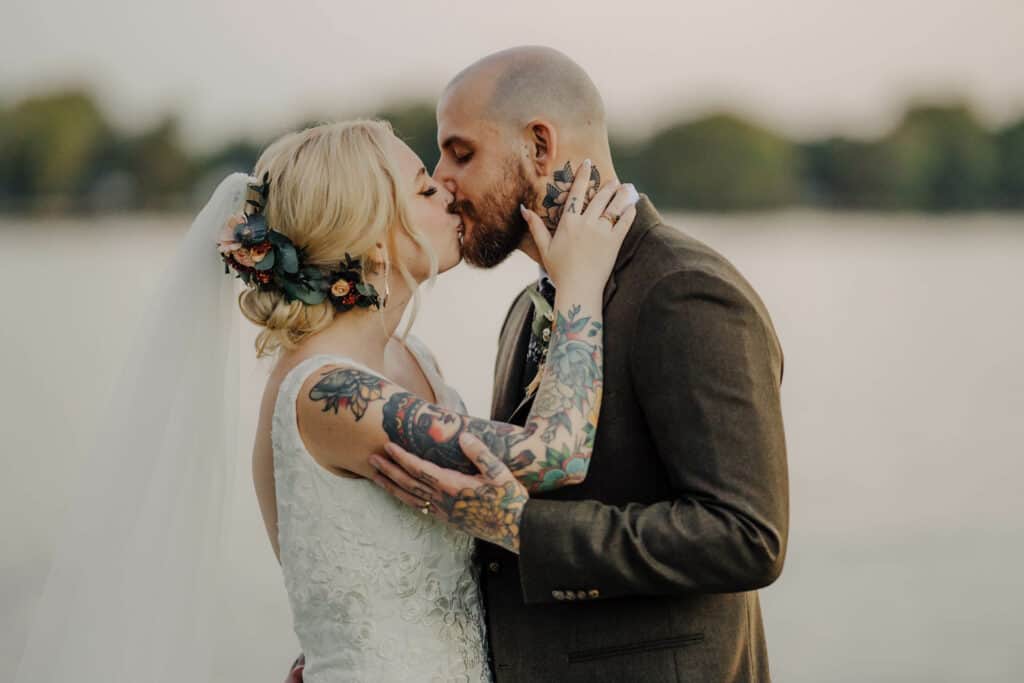 if you want to, you can include them in your elopement
  If you're planning to invite your family to your elopement, tell them that! And if you want a more private elopement day, let them know that they can be a part of some other parts of the process – like shopping for wedding attire, helping you plan, or celebrating with you at your reception.

  Be sure to think about and talk about this with your partner beforehand, and decide ahead of time what you're comfortable with and what parts, if any, of the elopement day you want your family to be involved in. When you figure out how to tell your family you're eloping, don't compromise your boundaries or your plans, but if you do want them to be included, let them know!


Make sure you can look back on every moment in 20 years.

how to include your family in your elopement

  If you want to include your family in your elopement day, here are some tips for doing so!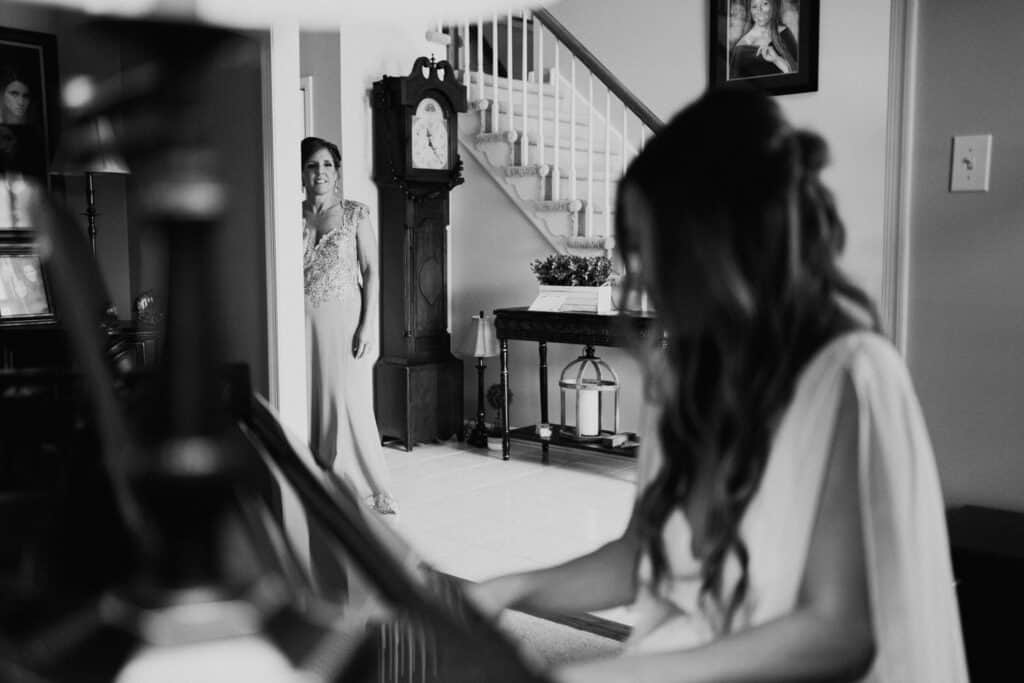 option 1: invite your family
  Elopements don't have to be just the couple! Some people can't imagine their day without their family around, and you can totally invite a few guests if that feels right to you. 

  If you want to celebrate with your family, but want a little bit more privacy as well, you can also plan a ceremony with your family and then spend some time adventuring alone, plan a two day elopement to spend one day by yourselves, or elope just the two of you and plan a reception a few hours, days, or weeks later! It's entirely up to you.
Option 2: have your family write letters
  If your family won't be there for your elopement, you can ask them to write you letters to read on the big day. This way, they'll get a chance to express their feelings and wish you well on your wedding day, and you'll have a tangible reminder from the day.
Option 3: include sentimental items or family heirlooms
  On your elopement day, you can incorporate family heirlooms or other sentimental items to include your family in your elopement. These can be gifts, handmade details, or "something old" that's been passed down to you.
Option 4: ask your family to help with planning your elopement
  Even if they aren't there for your ceremony, your family can be included in the elopement throughout the planning process! You can ask them for advice, invite them to go shopping or cake testing, and include them as you craft your unique wedding day.
option 5: share the photographs with your family
  You'll have the most epic wedding photos – and sharing them with your family will help them see why you decided to elope! They'll get to experience the day with you as they look through your photo album or your elopement video, so sending them the full galleries (not just the highlights you post on social media) is a great way to include them after the elopement has happened. If they didn't already know that you eloped, this can be a fun way to reveal the news too! Instead of just sharing the gallery with them you can also get together and do a reveal party with them!

  You'll need someone to take the photos, so contact me if you're ready to elope! I'll be your hype man, supporting you in your decision to elope and standing by you every step of the way – from telling your family you're eloping to adventuring with you as you tie the knot
 Your elopement only happens once, save those moments for a lifetime.