Maybe it's all a bit of a whirlwind – you've got a new piece of bling on your finger, you're unbelievably excited, you can't wait to tell everyone, and you want to know what's next!

  But after the initial shock subsides, a lot of couples realize that they have no idea what to do after getting engaged – and I can't blame you! Wedding planning can be overwhelming, and it's totally normal to have no clue where to start.


  So, you're engaged… now what? This guide will tell you what to do after getting engaged, with actionable steps and some tips along the way!
  When you're figuring out what to do after getting engaged, the first thing is actually to do nothing at all! If you're excited about wedding planning, it might be tempting to hop on Pinterest right after the proposal and start looking at wedding inspo, but it's really helpful to take a little bit of time to relax, breathe, and really soak in what just happened.

  There's no rule for how long you have to be engaged before the wedding happens, so if you want more time to just be together and enjoy this phase of your life, you can absolutely take that time to yourselves! If you are super stoked on the next steps, just take the rest of the day to relax and be with your partner before hopping in. The wedding is important, but your engagement is too – enjoy it!
2. start dreaming up your wedding day
  After you've soaked in all the we-just-got-engaged bliss, start dreaming up your wedding day! I recommend keeping it general for now – you don't have to look at venues or make any phone calls – just take a little bit of time to close your eyes, and imagine what the perfect day would look like. Let your imagination run wild, and really think about what you want.

  A lot of the time, couples feel pressured by the wedding industry, by family, or by friends to make sure their wedding looks a certain way. And a big wedding with 150 guests might be perfect for you – which is great! But if you start thinking about your day and realize that maybe that's not really your jam, I want you to know that you have options.

  Taking a little bit of time to really picture your wedding day – with no expectations, pressure, or limitations – can help you realize what you truly want. You might realize that you're picturing an elopement with just you and your partner, in a beautiful spot in the mountains. You might see yourselves renting a cute Airbnb, and spending the day celebrating with a few of your closest friends. You might picture an intimate wedding in a national park with your family around. Or maybe, you want the big party with all the people you love! 

  There's no right or wrong way to get married – the only thing that matters is that it's right for you, so take some time to think about what you truly want.
3. Tell Your Friends and Family You're Engaged… Or Don't
  If right after the proposal you hopped on the phone with your loved ones to share the news, that's great! But taking a little bit of time to work on step 2 and think about what you really want first can make it easier to see things clearly. A lot of the time, other people's opinions can influence your decisions – but remember, your wedding day is about you!

  After you have an idea of the kind of wedding day you want – whether it's an elopement, an intimate ceremony, or a big wedding, this is when I recommend telling your loved ones, so that you go into it knowing what you really want. 

  Some couples who elope decide not to tell people until after the knot is tied, so in this step you might decide not to share the news after all! But if you need tips for telling your family you've decided to elope, this guide can help.
4. create a wedding budget
  Budgeting is a big part of any wedding day – so before you really start planning, come up with a budget! Sit down with your partner and talk about priorities, what you want, what's important to you, and how much you're willing and able to spend on getting married. 
5. Think about the size of your guest list
Your guest list will influence where you can get married – you may need to look at venue capacities, or if you want to get married outdoors some parks may have restrictions on the number of people who can be present. So when you're thinking about what to do after getting engaged, think about the size of your guest list before you start looking at potential locations. 

You don't have to get too specific yet (but you can if it helps), but coming up with a ballpark estimate of how many people you want to invite will help!
6. Decide where you want to get married
  This is where the fun begins – you get to start planning the details of your day! The first step in planning any wedding is to decide where you're going to tie the knot.

  Start with the big picture – do you want to travel abroad, stay in the country, stay in your state? Do you want to be outdoors or indoors? Do you need a traditional venue or are you looking at parks and trails?

  For elopements and intimate weddings, you have some more options – you can look at national and state parks, find nice hiking trails, and look at outdoor spots. A bigger wedding will need a venue, so you can start narrowing down your search by thinking about what kind of venues you're drawn to – rustic farms, upscale hotels, elegant estates, outdoor gardens… there are tons of different venues, and you can browse WeddingWire to get some inspiration.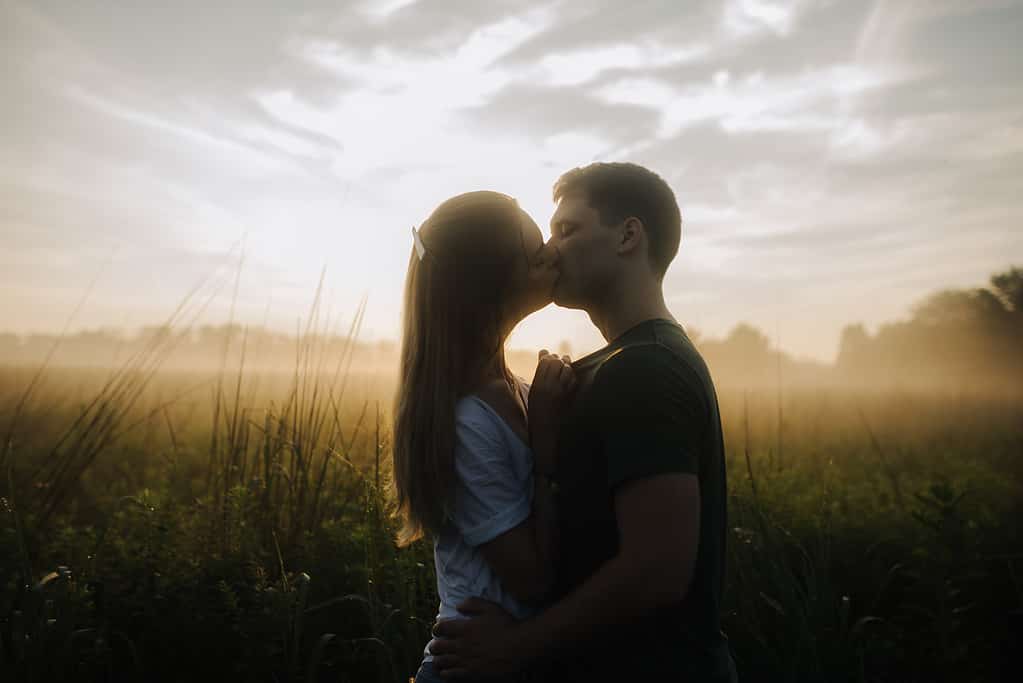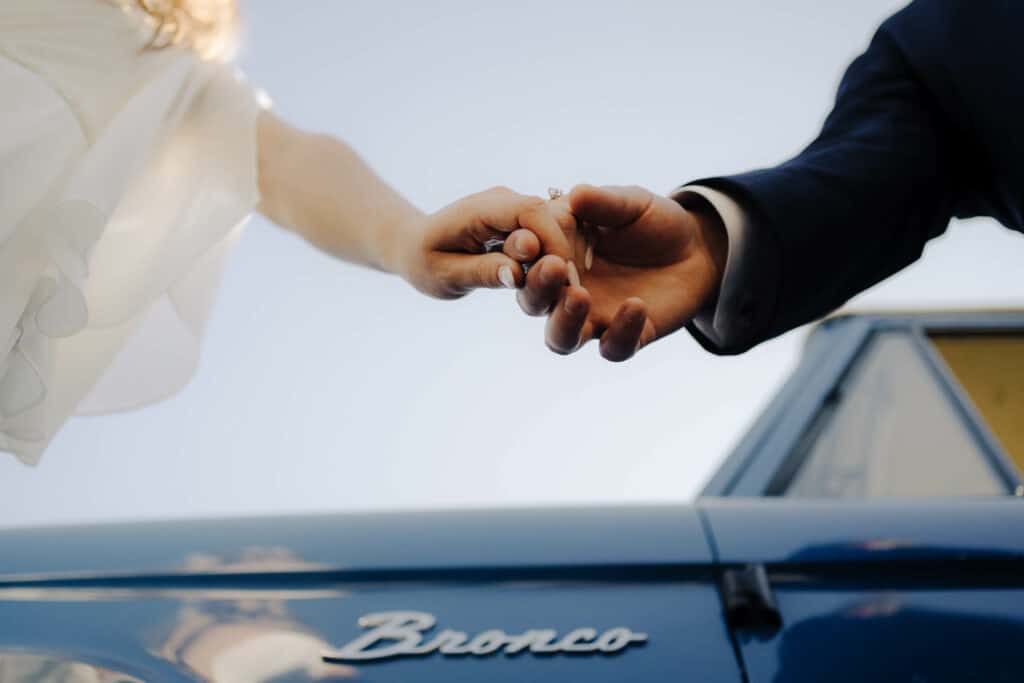 Make sure you remember your wedding day for a lifetime.
7. think about wedding dates
  The next step on this list of what to do after getting engaged is to start thinking about wedding dates. Some couples have something specific in mind already, others are more flexible. Being more open with your wedding date can help you work with your dream venue or your favorite vendors to find a date that works, but it's helpful to think of a season or a time of year for the wedding – summer and winter can vary a lot here in Colorado (and most other places), so deciding on a general timeframe for the wedding is great!
8. book an engagement session
  An engagement session is an amazing way to celebrate this phase of life, and I recommend it for every couple! It can help you get comfortable in front of the camera, and it'll give you some really great memories to look back on. Working with the same photographer for your wedding and engagement session can be helpful because it gives you the opportunity to get to know them before the big day, so if you want to book an engagement session, reach out to yours truly! 
9. Look at wedding inspiration
  Once you have an idea of where you want to get married and when you want to get married, it's time to get into the details. What do you want the day to look like, what do you want it to feel like, and what do you want to experience? Check out my blog for inspiration and more planning resources, or follow along on Pinterest for some ideas for your own day! 
10. Remember that this day is your day
  There's going to be a lot more to do before the big day – but the last step when it comes to what to do after getting engaged is to keep this in mind: this is your wedding day. That's a pretty big deal – and you deserve to get married in a way that makes you head over heels excited to tie the knot! That looks different for every couple, so remember – this day is all about you, and you're the one who has the final say. It's easy to feel steamrolled by the pressure and expectations of the wedding industry, but no matter how you get married, make sure that the day is personal, meaningful, and that it's just right for you.

  I'm all about helping couples plan a day they love – so if you're ready to take the next steps, or if you need a personal hype man as you navigate this process, contact me!
Got questions about weddings and elopements? If I don't have the answer, I'll tell you who does!