Blackstone Rivers Ranch is a beautiful outdoor venue located in Idaho Springs, Colorado. It's such a wonderful place for your mountain wedding – the covered bridge, peaceful stream, wooden bench seating, reception tent, space for food trucks and the serene mountain vibes make for an absolutely wonderful venue.
3673 Chicago Creek Rd, Idaho Springs, CO 80452
Finding the right venue is important
Ceremony and Reception Locations at Moss Denver
Looking for a beautiful mountain venue with a stream, covered bridge, and outdoor reception? Blackstone Rivers Ranch has you covered! Alongside all of that, there's an air conditioned house for bathrooms, cooling off, and getting ready!
Ceremonies at Blackstone Rivers Ranch often take place outside, along the creek. There's plenty of space to bring in your own arch and florals. The ceremony area functions as an absolutely beautiful blank slate for your outdoor mountain wedding. The venue provides beautiful wooden benches for the ceremony – they're as sturdy as they are classy.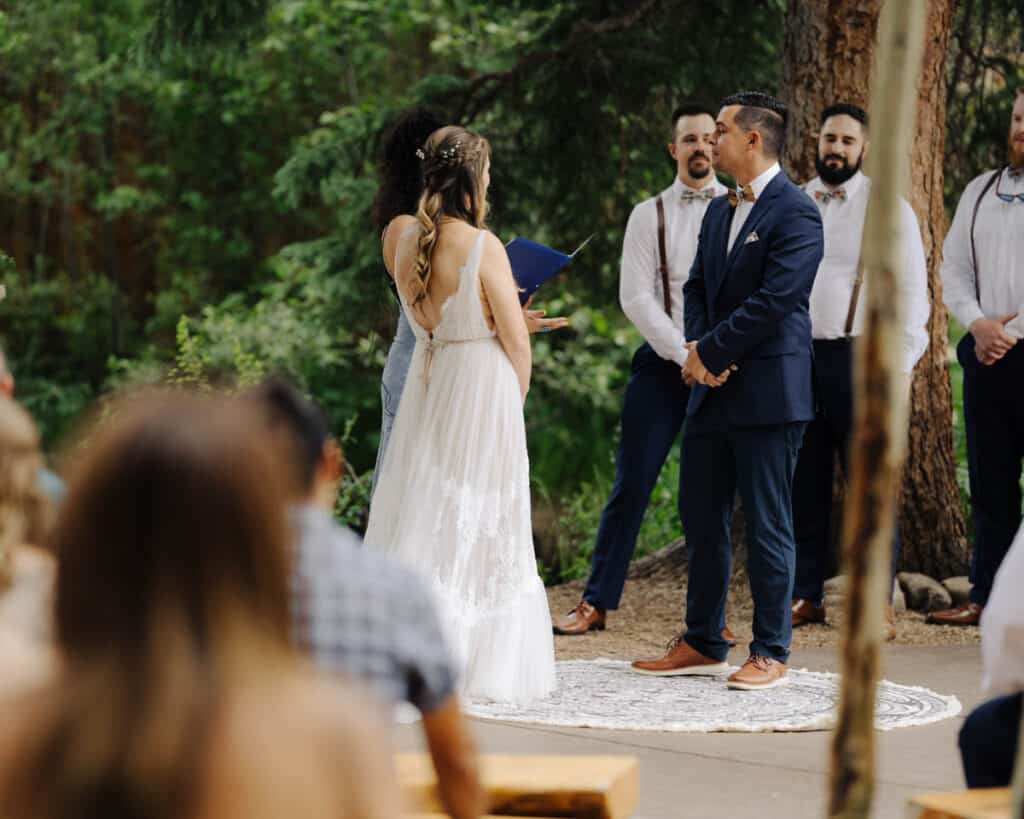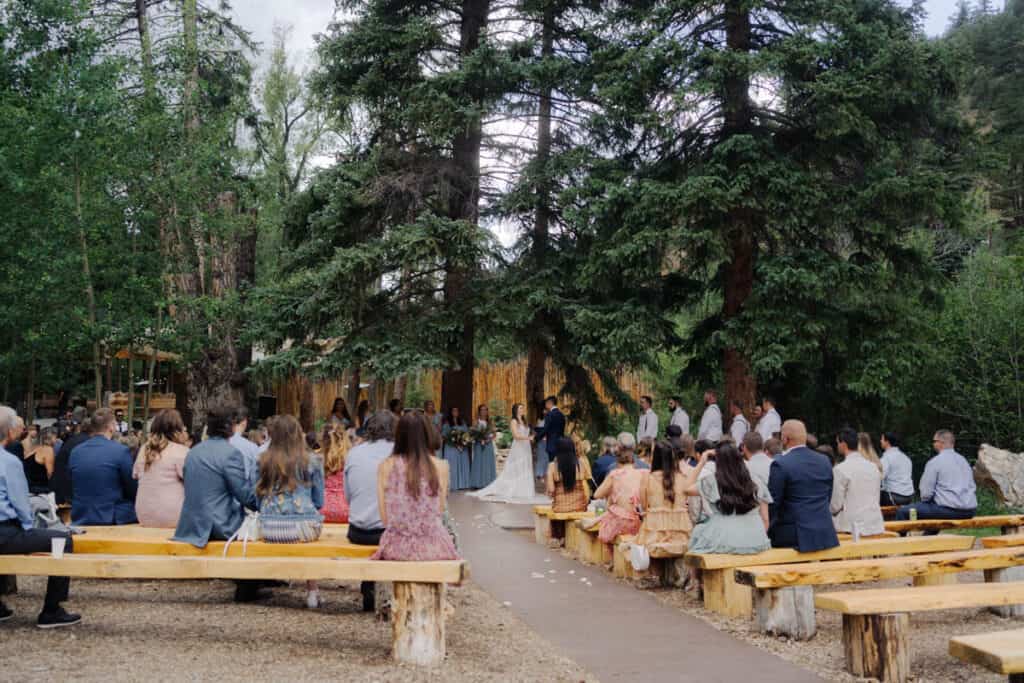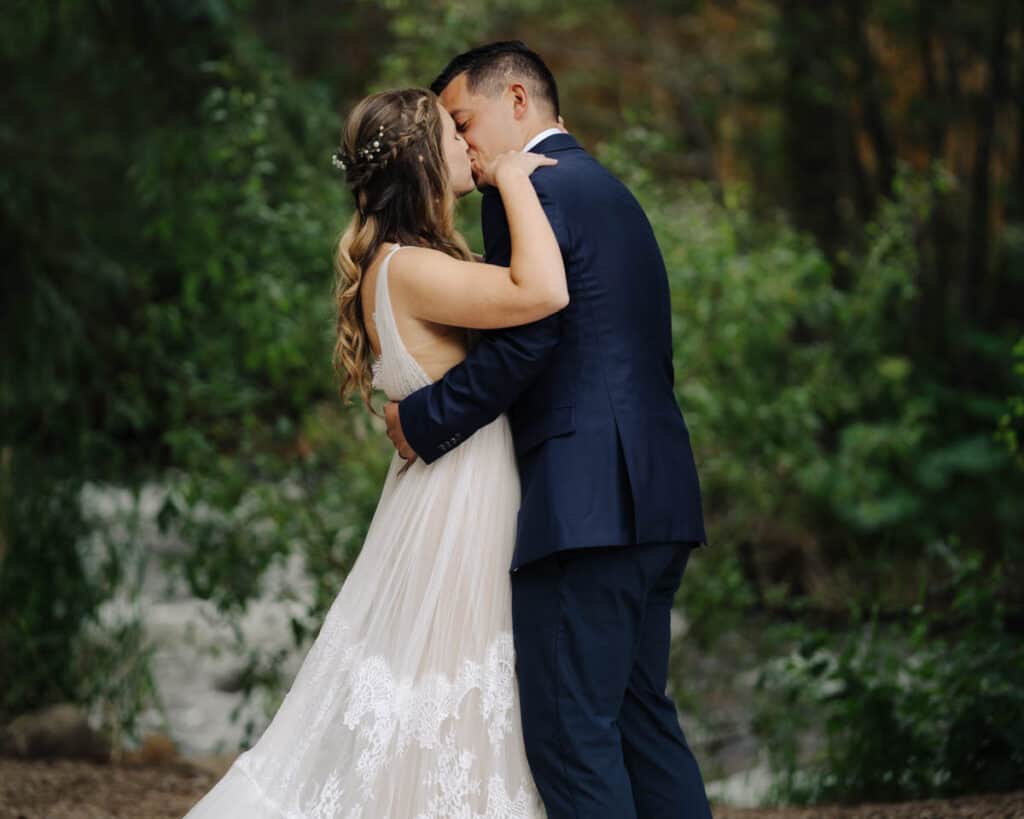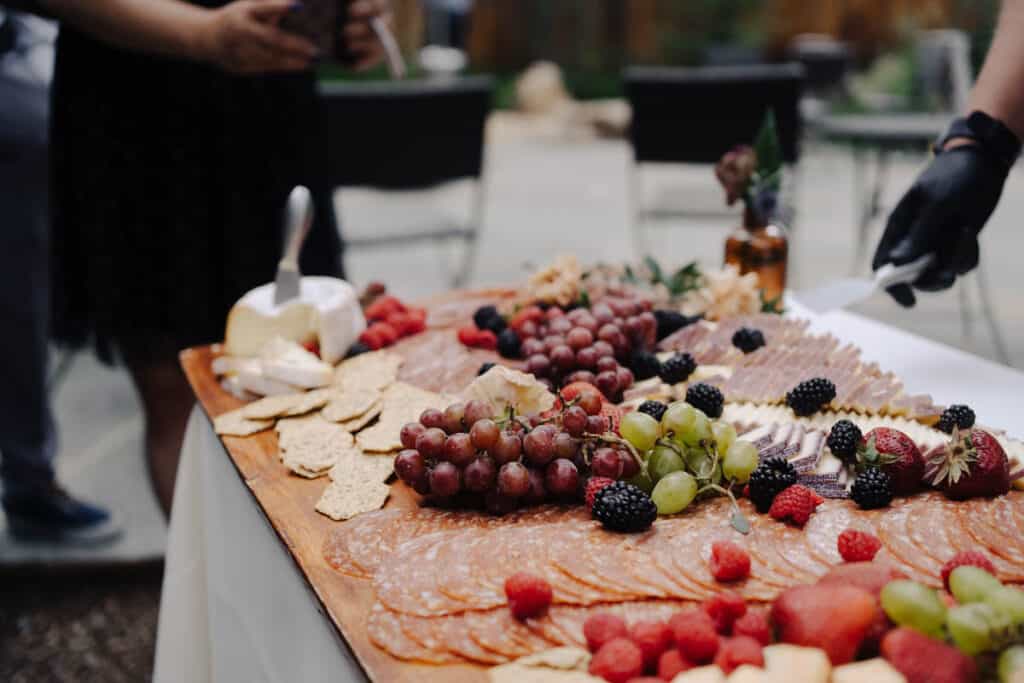 The reception often takes place in a sailcloth reception tent not too far away from the creek. The ceilings are high, and covered with string lights. It's a fantastic option for having your reception in the outdoors while also having the security of a roof in the event of rain! The venue is super cooperative with food trucks, making your food options virtually unlimited. Your guests can walk directly out of the tent to grab dinner if that's the option you go with!
Cocktail hour at Blackstone Rivers ranch takes place among the pines, and next to the creek. The ambience is impeccable. Your guests will have plenty of space to roam around, chat, and soak up the nature. Alongside that, Blackstone Rivers Ranch is extremely food truck friendly!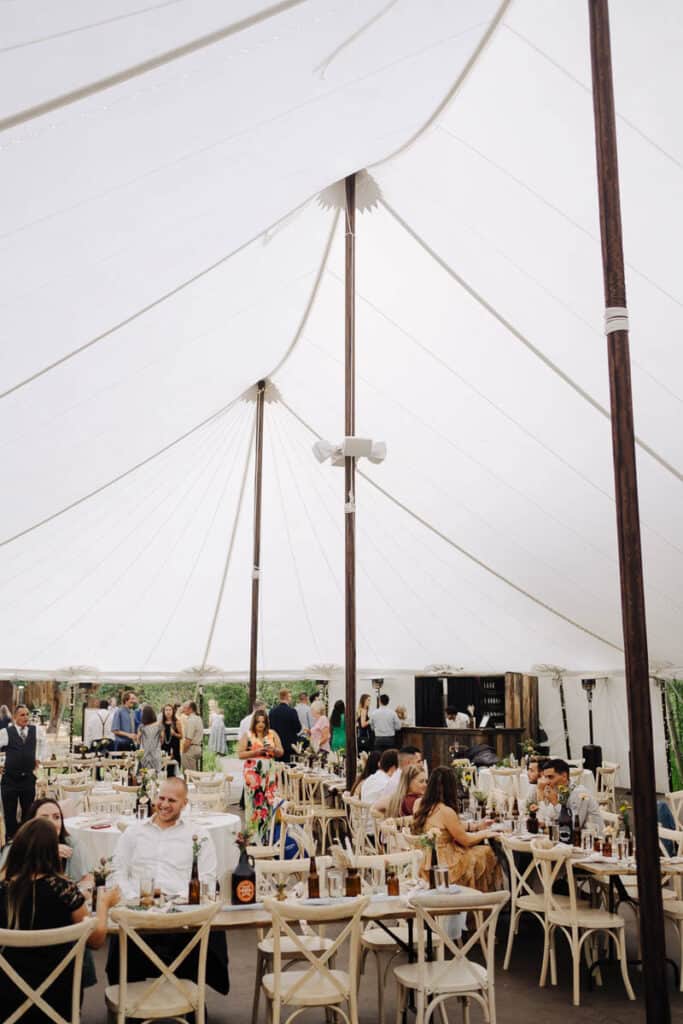 Wedding Amenities at Blackstone Rivers Ranch

The venue will provide tables and chairs for your reception!
aVAilable rehearsal Dinner + wine tastings
Depending on the package (or as an additional option) Blackstone Rivers Ranch will host your rehearsal dinner, and conduct a wine tasting
Parking is super easy, and a very short walk from the main venue.
A variety of amazing food and drink vendors
Blackstone River Ranch allows you to bring in your own catering vendors. It's the perfect space for food trucks if you decide to go that direction!
Lodging for just the two of you in the claimjumper cabin
Blackstone Rivers Ranch offers an awesome cabin for just the two of you to stay in!
They offer a full bar service, with multiple packages customized to your tastes and needs.
Luxury dressing suite, lounges and bathrooms
Get ready in a beautiful, comfortable, air conditioned space a 30 second walk from where you'll have your ceremony and reception!
Cost of a wedding at Blackstone Rivers ranch
Prices for wedding packages range from $6,000 – $14,000. They also offer all-inclusive elopement packages starting at $1800 for smaller days.
Celebrate your wedding with no stress knowing that your photographs will be intentionally captured.