A Blackstone Rivers Ranch wedding is – easily – one of the most iconic weddings in Idaho Springs. Boasting itself as "the premier riverfront mountain special events venue destination in the Colorado Rockies," it's located 35 minutes west of Denver, CO!
Truthfully, what I love most about this venue is the exclusivity of it. There are many riverfront mountain wedding venues that will remain open to the public on a wedding day. Blackstone Rivers Ranch, however, is not one of them.
With its size, Blackstone Rivers Ranch is great for traditional weddings, as well as elopements.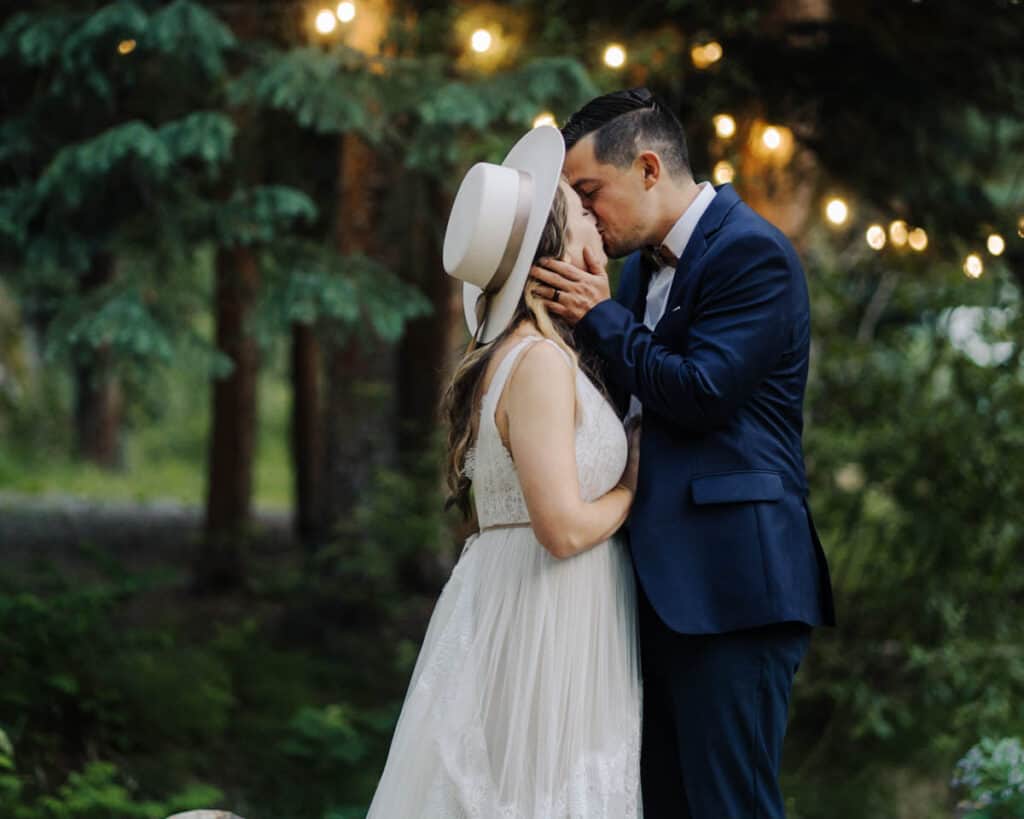 Blackstone Rivers Ranch At a Glance:
Events: Weddings, Special Events, Corporate
Blackstone Rivers Ranch Wedding Cost: Pricing ranges from $6,000 – $14,500.
Capacity: 200 Guests
Address: 3673 Chicago Creek Rd, Idaho Springs, CO 80452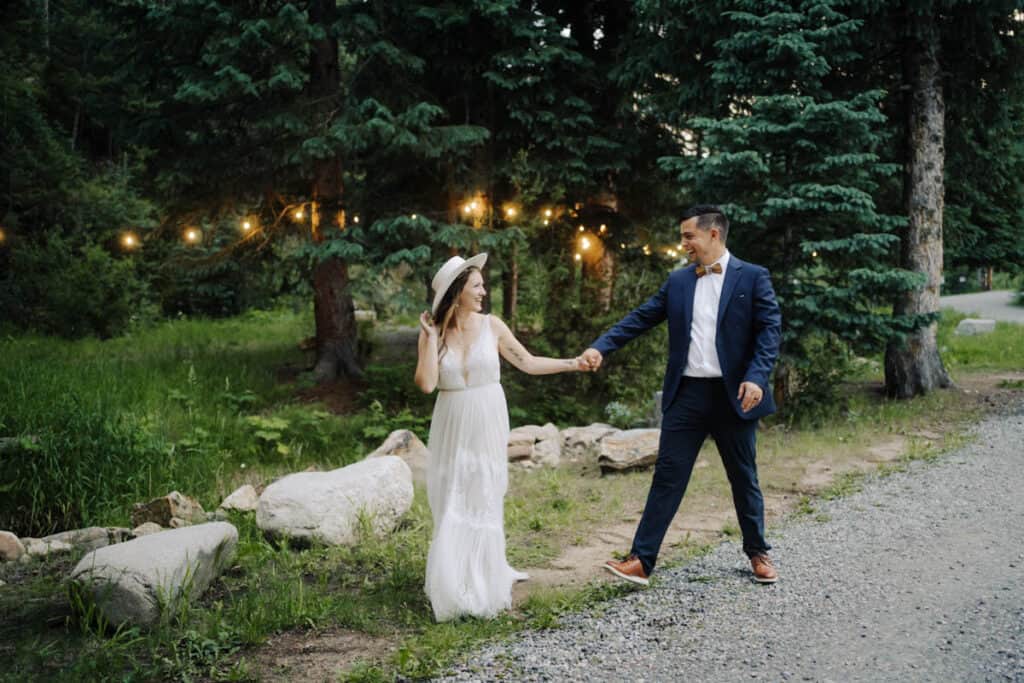 About Blackstone Rivers Ranch
Blackstone Rivers Ranch is rich with history – particularly of the history of the Rockies.
The land it is on, originally the territory of the Ute and Arapaho tribes, turned into a bustling hub during the gold and silver rush and the logging frenzy of the 1800s.
Now, spanning 22 acres, this family-run venue has been turned into an amazing place to celebrate love, tranquility, and awe.
The owners, with hearts full of passion for this enchanting spot, are hands-on in its day-to-day magic. They've poured years into crafting what's now known as one of the top spots for weddings, music events, corporate gatherings, and celebrations.
It's their dream come to life, a dream they're thrilled to share with all who visit.
Ceremony and Reception Locations at Blackstone Rivers Ranch
What makes Blackstone Rivers Ranch a versatile event venue is its ability to host weddings both indoors and outdoors.
Mother Lode Lodge
Rustic is an overused word in many cases. In this instance, it's the perfect word to describe the Mother Lode Lodge. This is the perfect indoor location at Blackstone Rivers Ranch that still allows the versatility of stepping outside and enjoying the Colorado air.
The Shaker
The Shaker is an open-air tented wedding venue that allows you to host your guests in a covered, outdoor setting. Guests love this area for its accessibility to electricity (which is important for DJs and lighting setups) and the paved floor.
Highbanker Beach
This is a beautiful creekside venue that allows couples to get married along the sounds of the rolling water. With its fire pit nearby, you can fill your wedding with the smell of nature and a bonfire – amplifying the natural wedding feeling.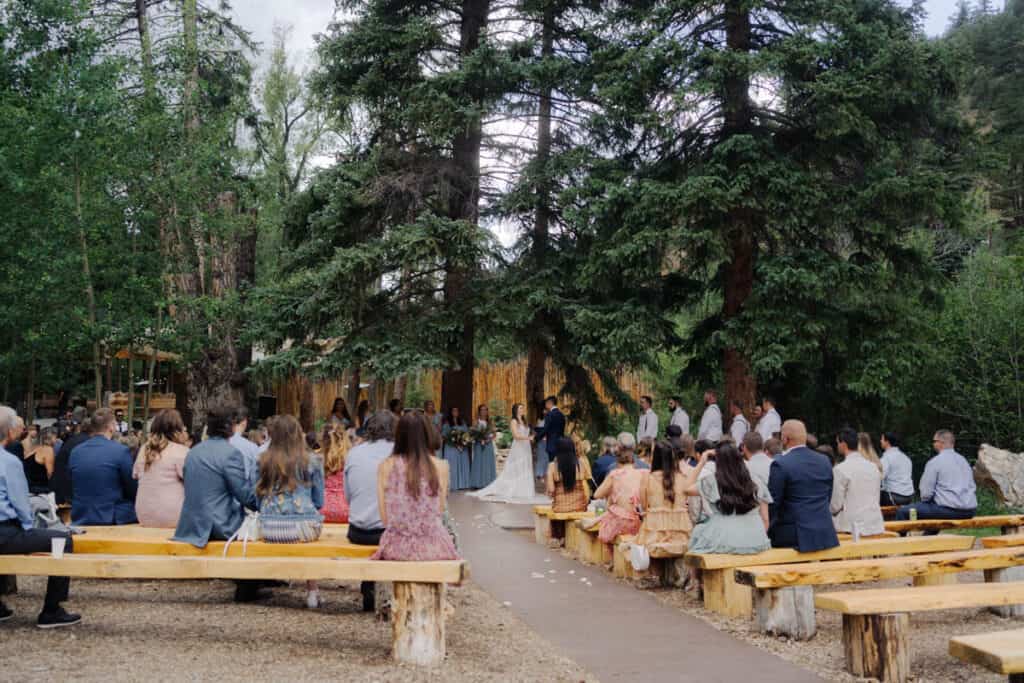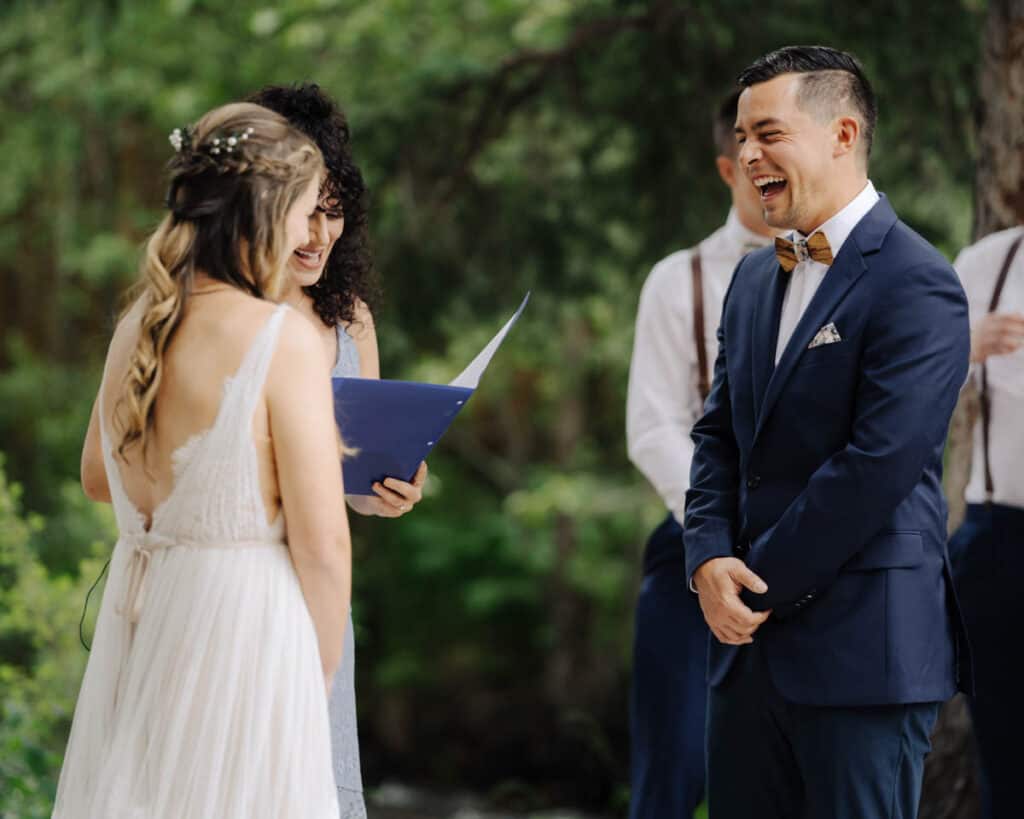 Wedding Amenities at Blackstone Rivers Ranch
Tables and chairs
The venue will provide tables and chairs for your reception!
AvailableRehearsal Dinner + Wine Tastings
Depending on the package (or as an additional option) Blackstone Rivers Ranch will host your rehearsal dinner, and conduct a wine tasting
Parking
Parking is super easy, and a very short walk from the main venue.
A Variety Of Amazing Food And Drink Vendors
Blackstone River Ranch allows you to bring in your own catering vendors. It's the perfect space for food trucks if you decide to go that direction!
Lodging For Just The Two Of You In The Claim Jumper Cabin
Blackstone Rivers Ranch offers an awesome cabin for just the two of you to stay in!
The Claim Jumper Cabin can host up to four people. It has a bathroom and shower with a kitchenette at your disposal – so modern comforts are still available.
The back deck is a great morning spot to sit, drink some coffee (or some amazing wine), and watch the creek. It also backs up to the hiking trail that leads all the way up to Mount Evans.
Full Bar Service
They offer a full bar service, with multiple packages customized to your tastes and needs.
Luxury Dressing Suite, Lounges And Bathrooms
Get ready in a beautiful, comfortable, air conditioned space a 30 second walk from where you'll have your ceremony and reception!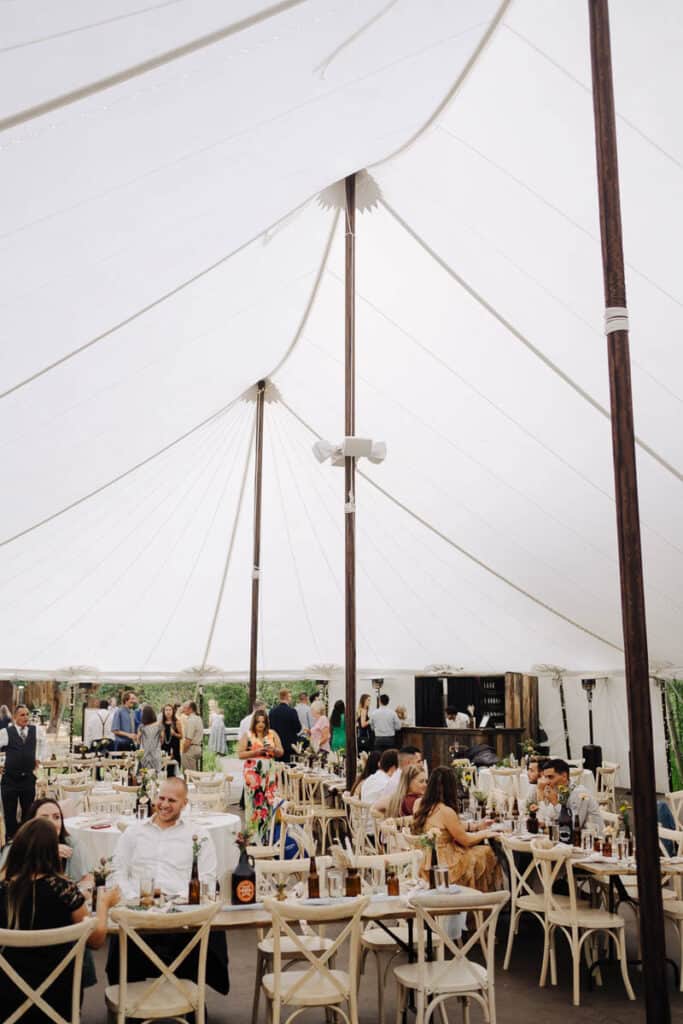 Wedding Vendors at Blackstone Rivers Ranch
No wedding is complete without a full-service team to pull it all together. Here are a few of my favorite vendors I recommend to serve you.
Catering at Blackstone Rivers Ranch
Blackstone River Ranch allows you to bring in your own catering vendors. It's the perfect space for food trucks if you decide to go that direction! Here are a few in the area you can reach out.
Videographers at Blackstone Rivers Ranch
While you are able to bring in any videographer, my favorite to work with is Joe Torres. You should totally ask about our story collections.
Florists at Blackstone Rivers Ranch
Here are just a few florists in the area that can serve you and style the heck out of your wedding.
Get Married at Blackstone Rivers Ranch
I'm a huge fan of this natural venue. From its exclusivity and privacy, to the emphasis on nature and love, it's a unique place for any couple to make their married life official.