one of the most exciting things about eloping is choosing the perfect spot!
  Instead of looking at ballrooms, hotels, barns, and other traditional venues, you get to decide between alpine lakes, snow capped peaks, pine forests, sandy beaches, and any scenic landscape you can imagine. But when you're asking "where should we elope?" it can feel overwhelming – because there are just so many possibilities!

  This guide is all about choosing the perfect elopement location – things to think about, how to narrow down your options, and everything you need to find a spot that reflects the two of you!
Questions to ask before choosing where to elope

  Before you start looking at parks, trails, and potential places to elope, there are a few things to think about, and questions to ask yourself and your partner! Because you can elope just about anywhere (with some restrictions), setting the parameters for what you're looking for is a huge step in narrowing down the options.
What kind of scenes do you picture on your wedding day?
  The first thing to think about when you're wondering "where should we elope?" is what kind of scenery you want to see! Think about landscapes you're drawn to – when you take a trip or a hike, what kind of things do you like to see and do?
  Some people love mountains, others love the ocean, or the desert, forest, waterfalls, hot springs, glaciers…. Take a minute to sit back, relax, and just imagine what your happy place looks like – whether it's somewhere you've already been, or something from your imagination.
  Talk to your partner about what the two of you are picturing for your elopement day, and what kinds of landscapes you want to see and experience.
What do you want to do on your elopement day?
  Another question to ask each other is about what you want to do on your elopement day. Some couples prefer to save this one for later, but if you already have an idea of what you want to experience on your day, use this to narrow down your elopement location! If you want to rock climb you probably won't be going to the beach, and if you want to surf you won't want to elope in the mountains.

  Remember, you can do absolutely anything on your elopement day. You can hike, swim, picnic, stargaze, canoe, climb, camp… the options are endless! Think about the things you love doing together, and think about what would make your day truly incredible. Every couple is different, and every elopement should be customized and tailored to the two of you!
  Before you start looking at options for your elopement location, it's important to decide whether you're inviting guests. The guest count, and the people you invite, can influence where you can elope.
  The first thing to consider is if your guests have any accessibility needs – are they able to hike, or will you need to choose a ceremony spot that's easily accessible?
  The number of guests you have can also change the places you can elope, because many places have limitations on the number of guests you can have at an elopement ceremony. Some parks have bigger spaces for bigger ceremonies, and some have limited pre-approved spots with different maximum guest counts.
  The rules vary depending on where you decide to elope, but usually, anything over 10 guests is when you start running into restrictions.

Check out this guide: how to tell your family you're eloping!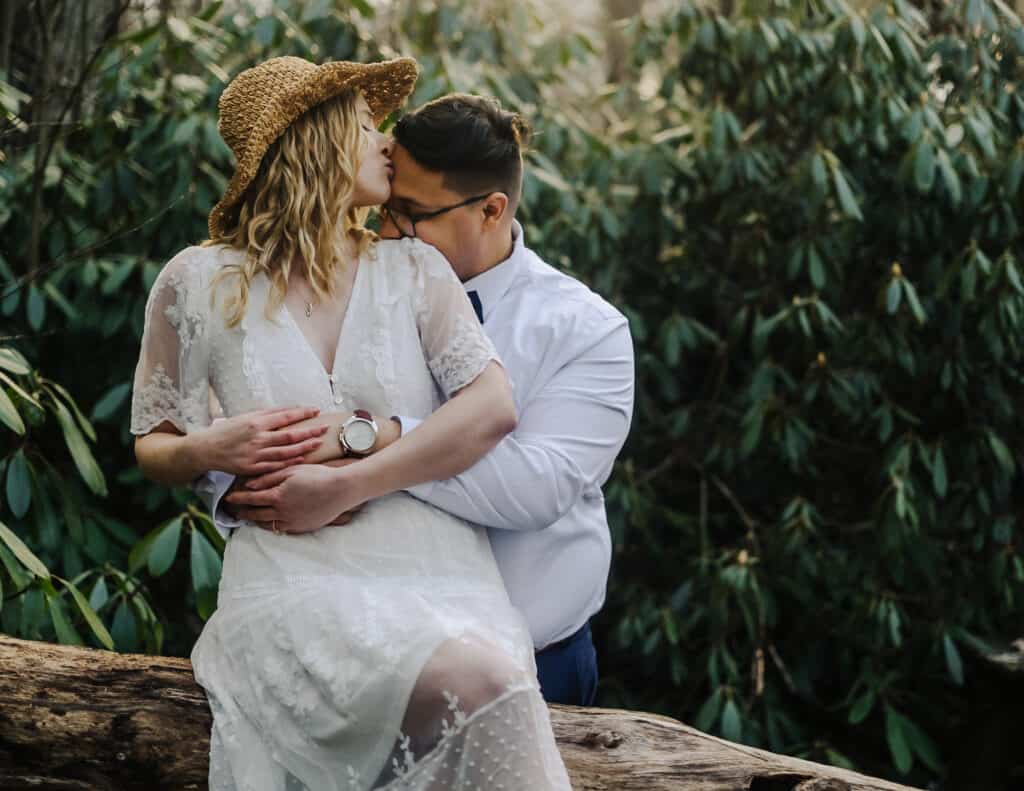 When do you want to elope?
  A lot of couples are flexible with their elopement date, but if you already have a date or time frame in mind, this can help you narrow down your elopement location! For example, if you want to elope in February but aren't a fan of snow, you'll probably be going somewhere warm, eloping by the beach or in a desert. Having a date, season, or time frame in mind for your elopement can narrow down the locations to choose from!
do you want to hike to your elopement location?
  Talk with your partner to decide if the two of you are able, and willing, to hike to your ceremony spot. If you don't have much hiking experience, it's definitely not a good idea to make your wedding day the first time you try an 8 mile hike! Consider any physical limitations, your experience with hiking and the outdoors, and just whether a hike is something you want to do.

  Even if you're big hikers, if breaking a sweat on your wedding day isn't that appealing, that's totally fine! There are plenty of elopement locations that don't require much effort to get to.
Do you need a dog friendly elopement location?
  If you have a fur baby, and you can't imagine your day without your four legged family, there are a few more logistics to answering "where should we elope?" It's totally doable – there are plenty of dog friendly elopement locations around! But, many parks don't allow dogs, so you'll need to think about this ahead of time. 

  National parks are notorious for not being very dog friendly, only allowing them in parking lots and developed campgrounds most of the time. National forests and BLM (Bureau of Land Management) land are usually much better options for dogs, and state parks are often more dog friendly!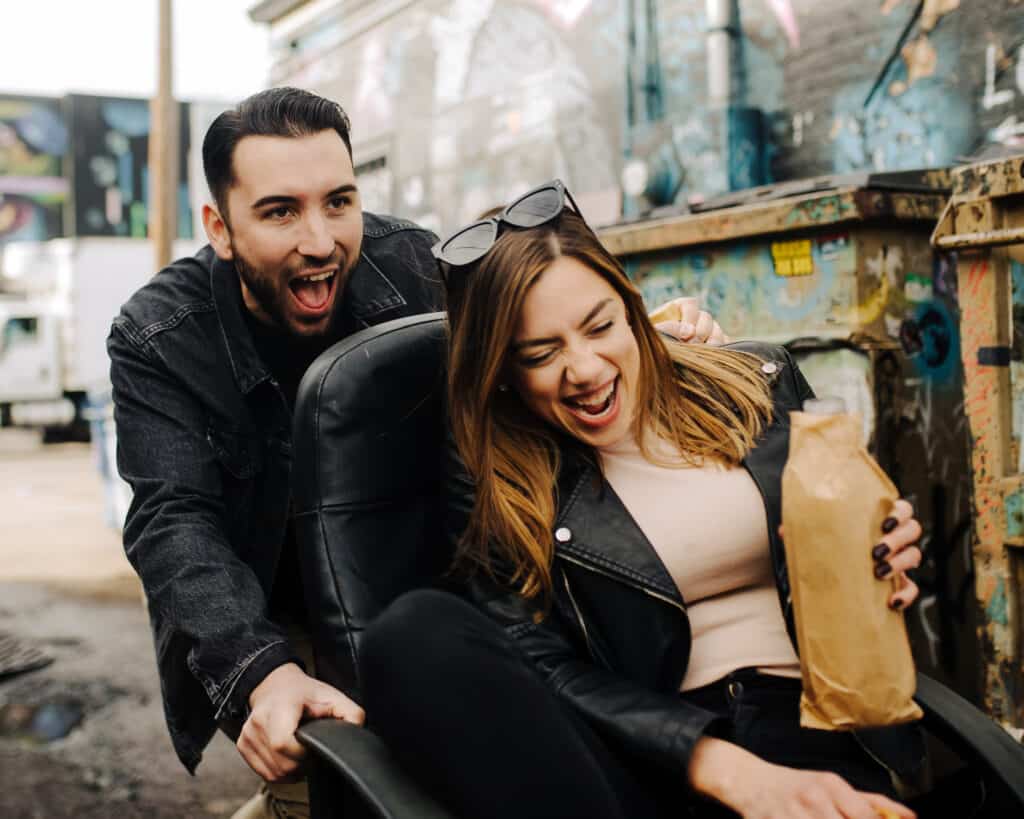 How far do you want to travel?
  The last question to ask yourselves and each other is how far from home you want to travel to get to your elopement location. Is a destination elopement across the globe on the table? Would you rather stay in your state? 

  Some things to think about when it comes to where you're willing to travel are time off of work, whether you need a house or pet sitter, budget, and just your personal preference.
Talk to an elopement photographer
  After you've answered those questions for yourselves, the next step is to talk to an elopement photographer! I know what you're thinking – "what does that have to do with deciding where we should elope?"
  As an elopement photographer, my job is to take photos on your elopement day – but there's actually more to it! I'm also there to make sure you have the best possible experience, and to help you plan the day of your dreams. 
  After booking with me, the first step is a questionnaire that will ask you a few questions to help me get an idea of what you're looking for. Then, I'll give you a completely personalized list of potential elopement locations that fit! All you have to do is look at the list of places custom tailored to you, and choose the one that speaks to you.
  Whether you have a general location in mind, or just a few half baked ideas, I'll handle the rest! Contact me to start planning your elopement, and to find the perfect spot to tie the knot!
Ready to plan your elopement in Colorado?