Alright, dreamers and lovebirds, let's dive deep into the world of picturesque venues, shall we? Imagine a place where nature, romance, and magic converge – this is what happens with weddings at River Bend.
Set by the St. Vrain River, River Bend is the stuff of fairy tales. For couples who really want a wedding that'll be raved about for years to come, this may be the venue in Colorado for you. Here's more info about weddings at River Bend in Lyons, Colorado.
Quick Info for Weddings at River Bend
Events: Weddings, Special Events, Corporate
River Bend Wedding Cost: Pricing varies, depending on season and time of wedding.
Capacity: Up to 200 Guests
Address: 501 West Main Street, Lyons, CO 80540
River Bend Wedding Information
River Bend is not the wedding venue for everyone – but that's ok! The point of this is to help point you in the right direction to find the venue that's meant for you. And you know what? You may read more about this and decide it IS the right place for you.
In that case, I think we would get along very well (;
River Bend Wedding Amenities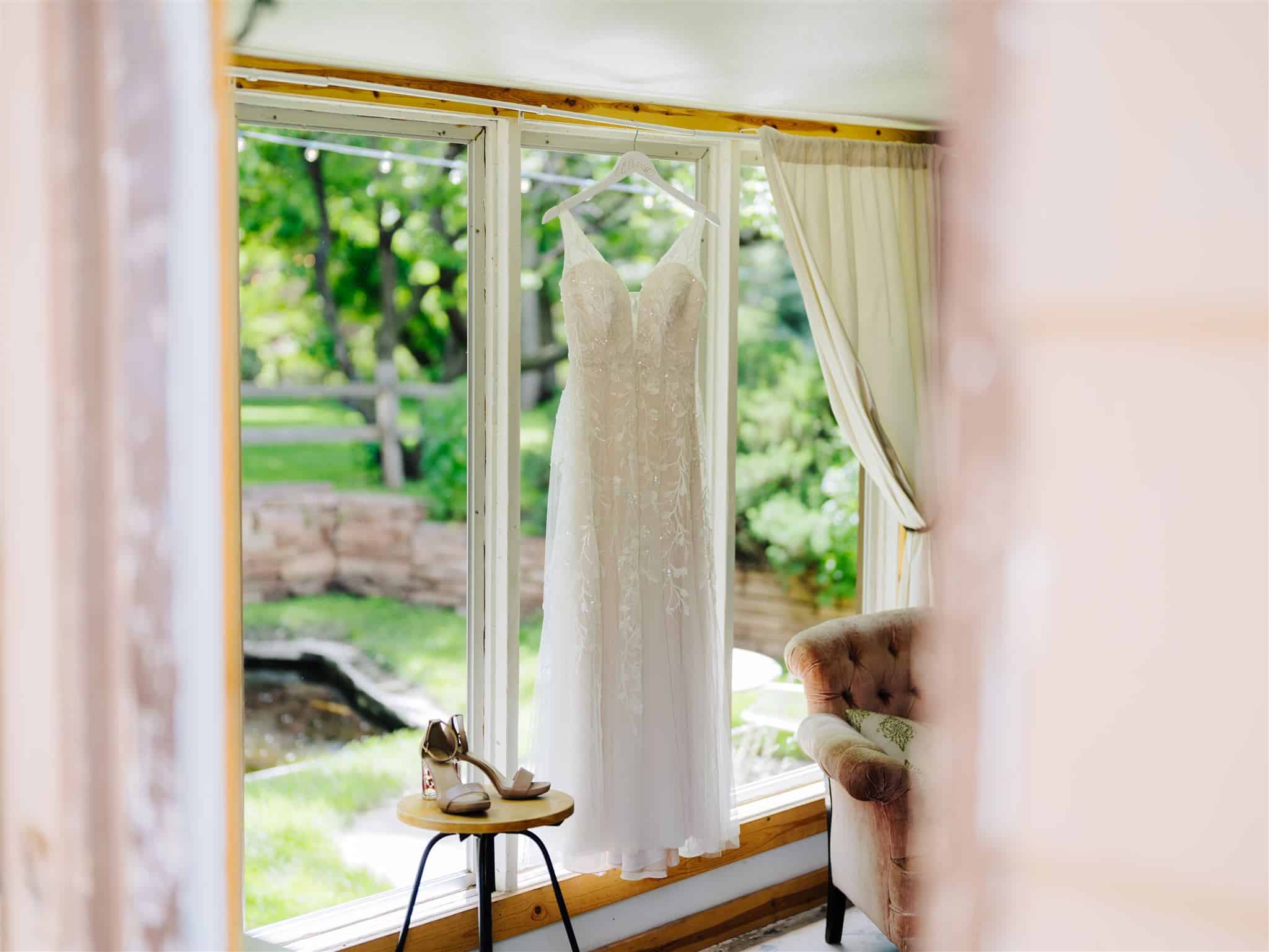 Ok, let's start with what River Bend does for you if you get married here. The amenities matter, right?
Location
Easily one of the most notable things is the location of this venue being on the Banks of the St.Vrain River. Gentle ripples of water, golden sun reflections, and a serenade by nature as you walk down the aisle. Guys, if you are the natural type, this is beckoning – no SCREAMING at you – to get married here! The St. Vrain River isn't just a backdrop; it's an integral part of your wedding tapestry.
Beautiful Sail-Cloth Dinner Tent
As twilight sets in, imagine your guests seated under this elegant tent, sharing stories, laughter, and toasts to new beginnings.
Glamping Tent Dressing Area
It's 2023. If you don't know what glamping is, then you are living under a rock! Forget the traditional dressing rooms; River Bend gives it a twist. This boho-chic glamping tent offers a serene space for those pre-wedding jitters and last-minute touch-ups.
Cottage Dressing Area
Still not a fan of glamping? Cool – you're taken care of. The Cottage is a great place to get ready for the wedding. Light, airy, and so quintessentially romantic, it's the perfect spot for those pre-wedding photos and heart-to-heart moments.
Cozy Fire Pit by the River
If there is no burn-ban, make use of the fire pit. As night falls and the chill sets in, gather around this fire pit. Make memories, roast marshmallows, and dance around a pit to the tambourine of music and laughter. (Guys, I can't make this up – this is the perfect hippie venue)
Catering Tent & Pine Tree Bar
Good food, great drinks, and an ambiance that's unmatched. This is where gastronomic delights meet nature's beauty.
Tables & Chairs
Good news! You don't have to sit in the dirt (;
Sound & Music Options
While there's a gentle nudge towards keeping things au naturale with no amplified music, the alternatives here ensure your day is filled with melodies, be it a live band or an acoustic set.
River Bend Wedding Venue Cost
Investing in a venue is about more than just cost – it's about the memories you create. That said, budget matters.
At the time of this writing (2023) the rates are as follows:
2023 Rates:
Saturday: $6,500
Friday and Sunday: $4,500
Monday – Thursday: $3,000
Locations at River Bend
20 minutes north of Boulder, Colorado in the Rocky Mountain foothills,, River Bend is not a small venue. In fact, it's sister venue, Farmette, sits right beside it.
Here are some of the areas you'll find yourself at if you get married at River Bend.
The Glamping Tent and Cottage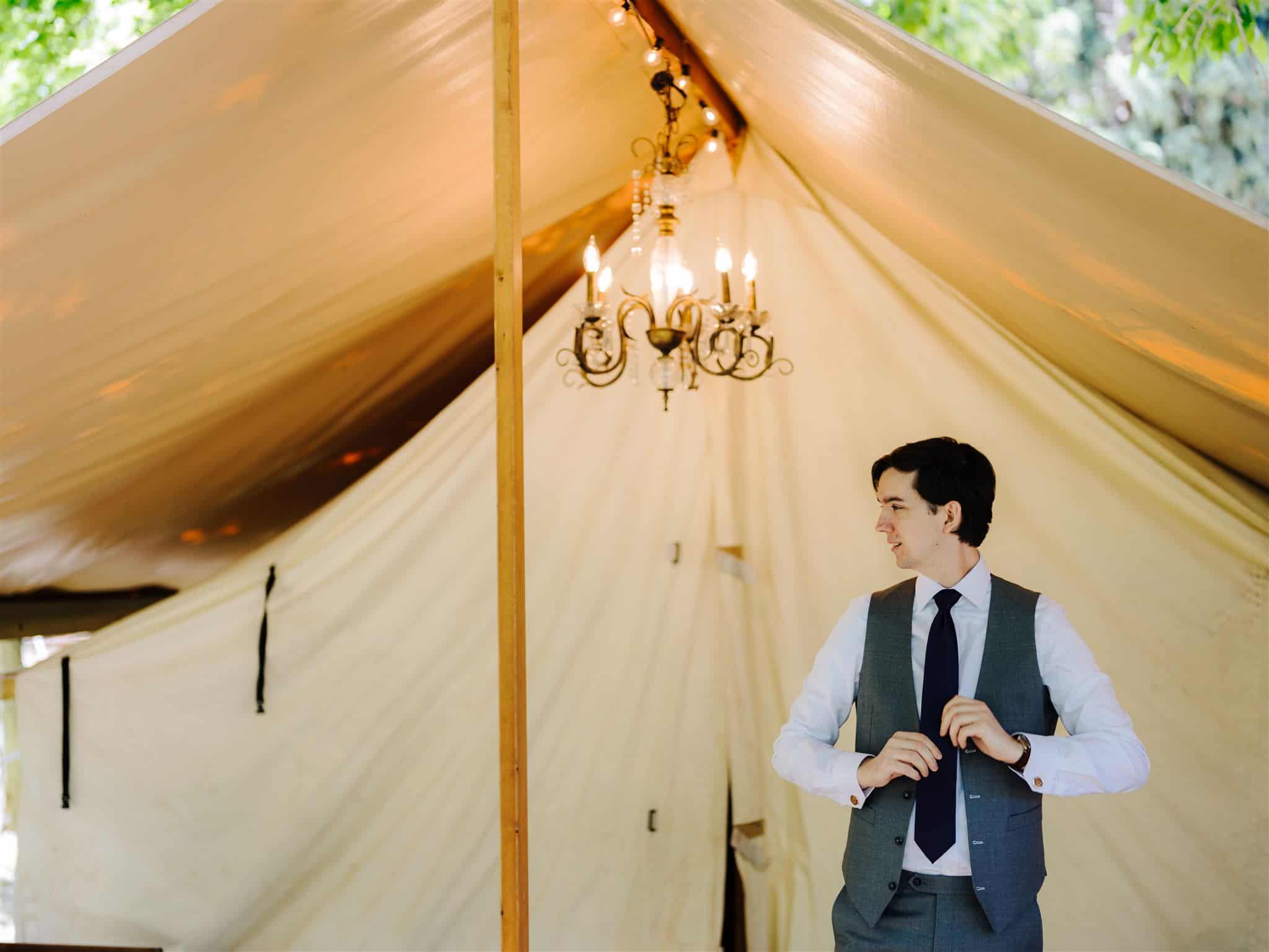 We've touched on this already, but it's worth noting again. Most couples find themselves utilizing the glamping tent and cottage as a destination for getting themselves ready prior to the ceremony.
The Lawn at River Bend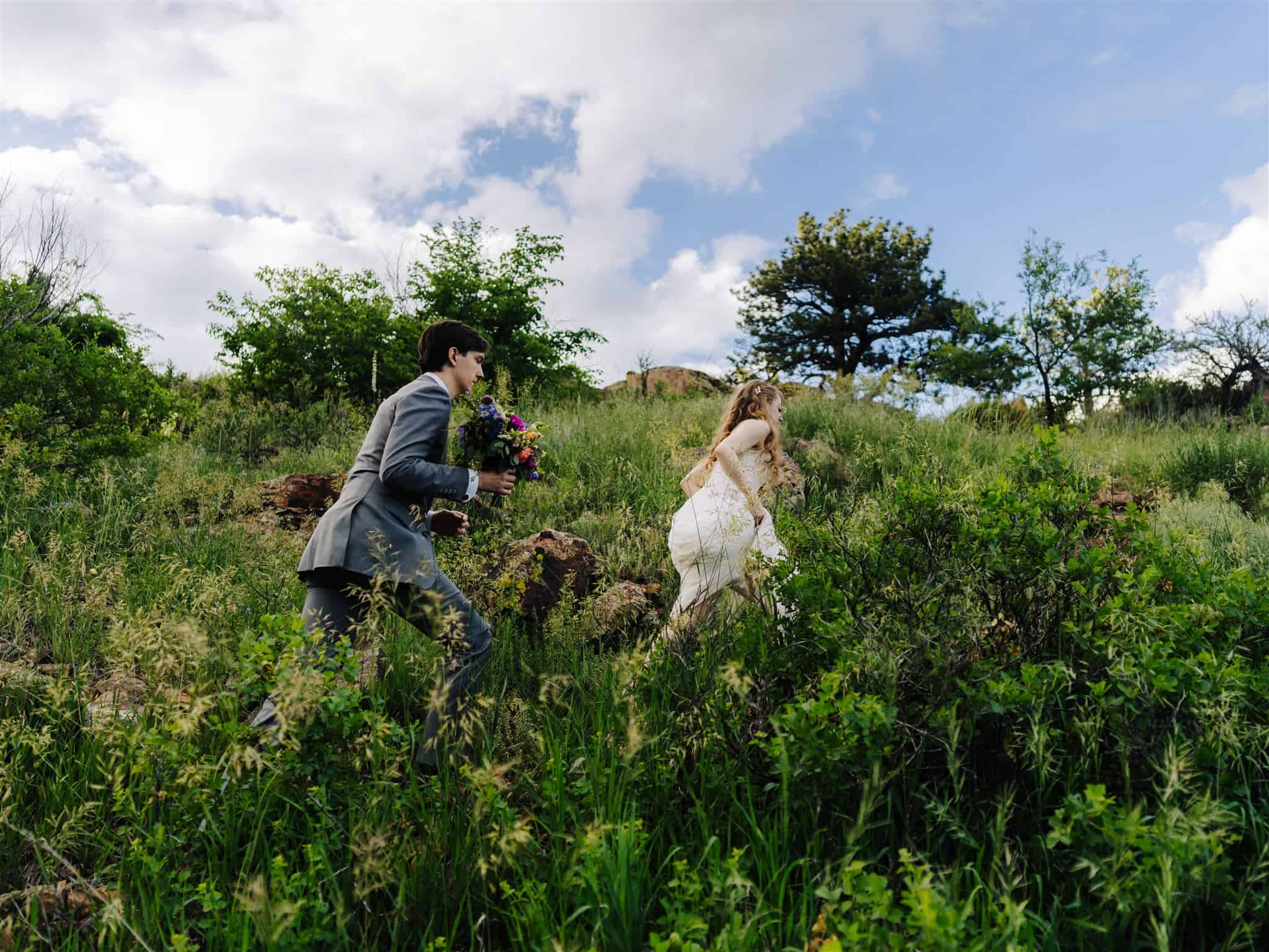 The heart of River Bend, this lawn, with its panoramic views and gentle breezes, offers plenty of space to do…well, whatever! With a capacity of 200, there's ample space for love, laughter, and endless dancing.
Tent Space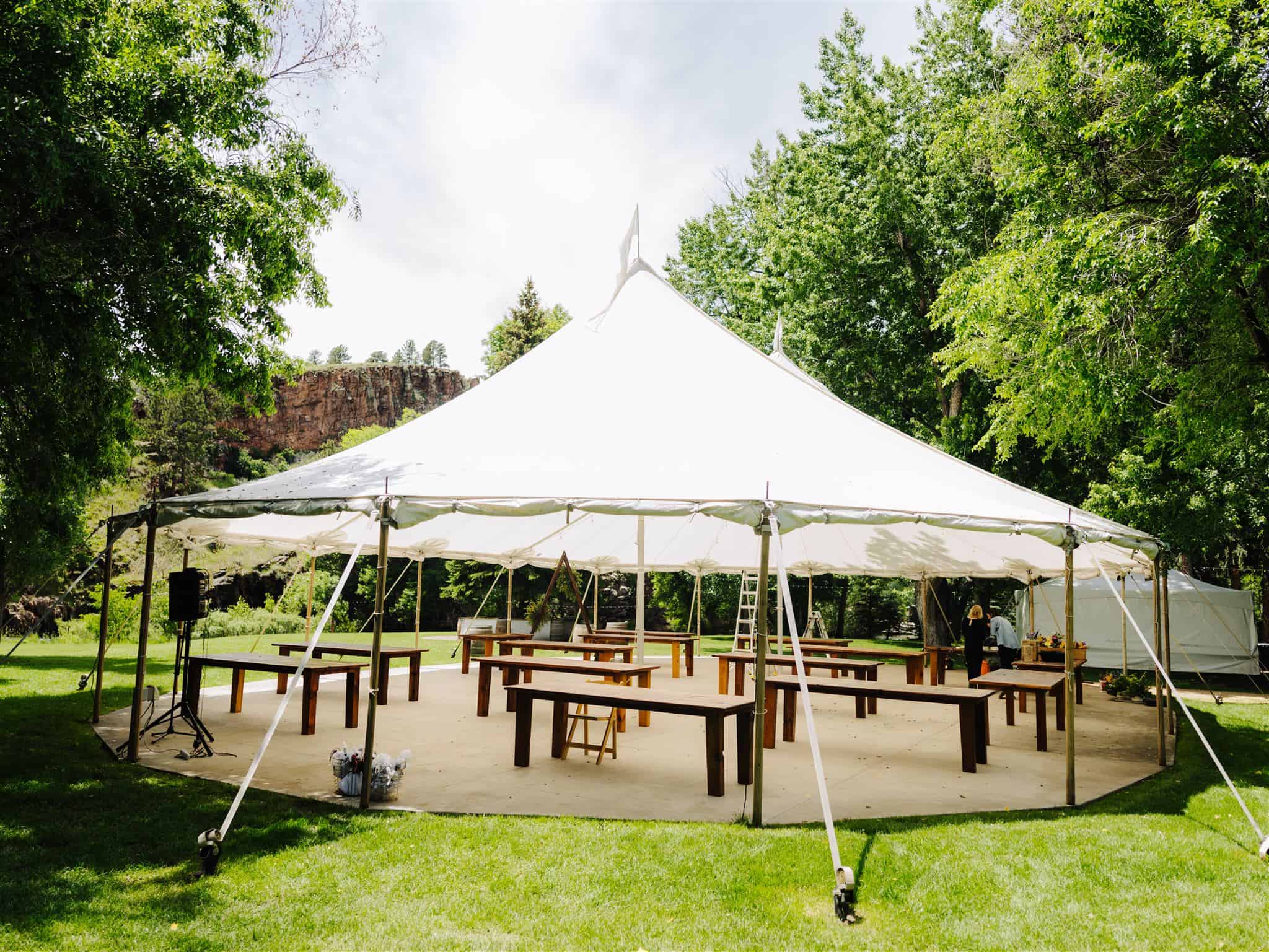 I love a tented wedding, and with the size of the lawn, you may utilize it as a space to hoist a tent. Think twinkling fairy lights, gentle music, clinking glasses, and the soft murmur of conversations. This isn't just a space; it's an experience.
The Dance Floor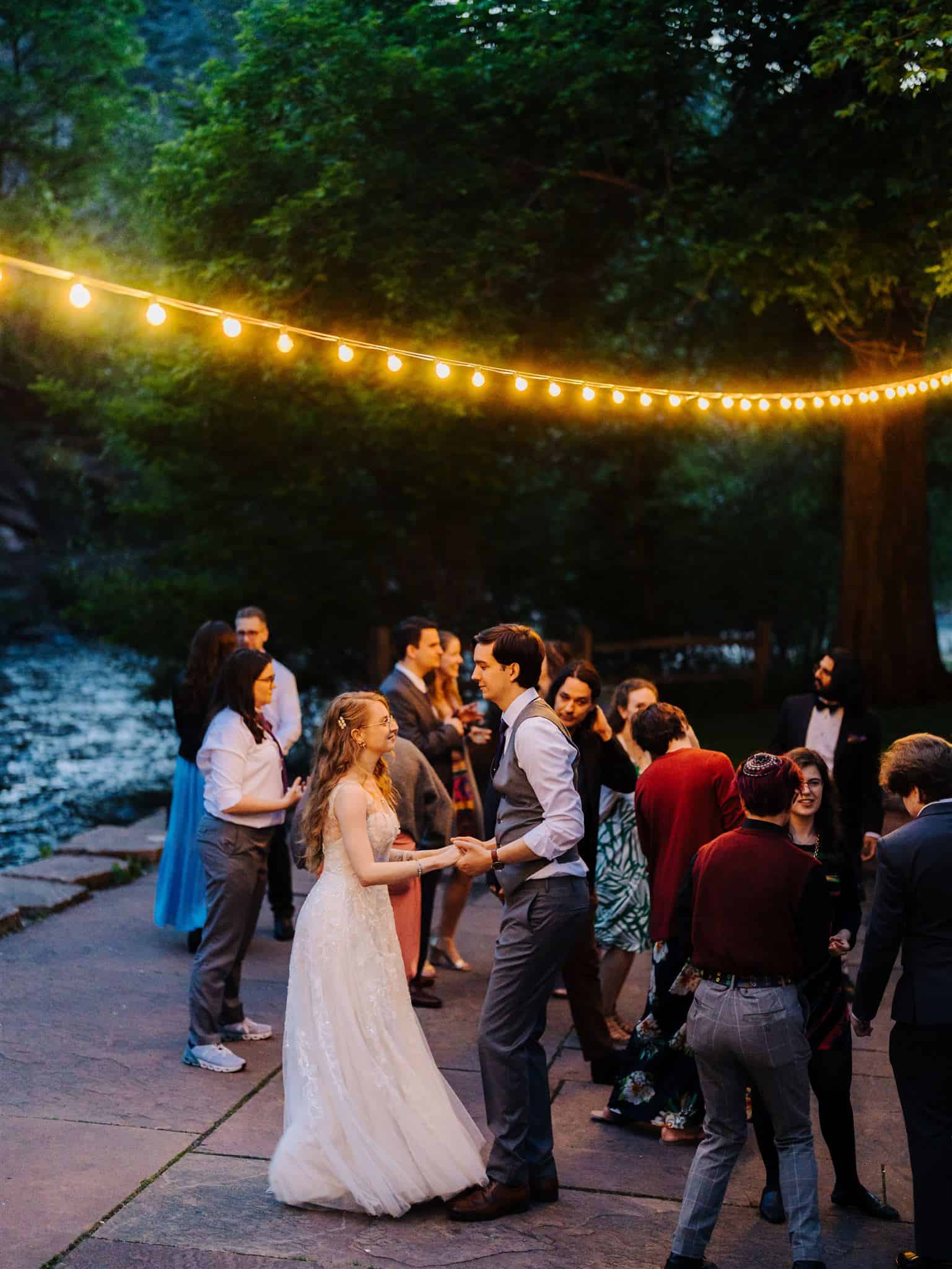 Beneath the starlit sky, this is where stories are shared, where shoes are kicked off, and where every age, from the toddlers to the grandparents, comes together to celebrate love.
Book Your River Bend Wedding With Me!
Here's the thing – there's a certain group of people getting married here. Whether you are self-solemnizing with a small elopement in Colorado, or having a full on wedding…if you are getting married here, you are likely my people.
If that's the case, let's go check out the venue together. Go ahead and schedule your tour with them, and when you do that, reach out to me about when you are going. I'll tag along with my gear and as we walk through together, I'll be happy to give you my opinion on where the best locations are for photos…
(Hint: The best place is wherever you are together.)
River Bend Wedding Photos