Terrain at Styers is a beautiful wedding venue with over 5 acres of constantly changing plants. It's created around the J. Franklin Styer's nursery, a historic landmark. Located near highway 202 in Glen Mills 40 minutes outside of Philadelphia it's insanely accessible, BYOB and features onsite parking. This venue is absolutely gorgeous and the food they provide is delicious!
Address: Terrain at Styer's, 914 Baltimore Pike, Glen Mills, PA 19342
Finding the right venue is important
Ceremony and Reception Locations at terrain at steers
  The outdoor ceremony space starts with a gorgeous stone walkway that then leads to a a wooden wedding temple that was brought over from India. The whole area is surrounded by ancient sycamore trees. Your friends and family can watch you say your vows as they sit in the lovely wooden chairs Terrain provides.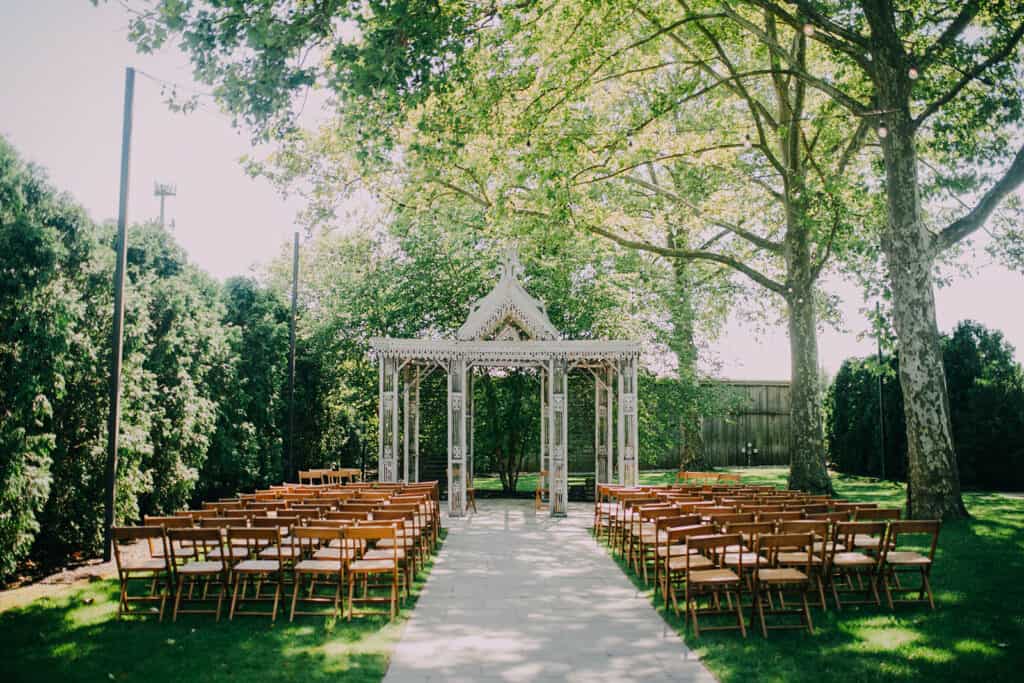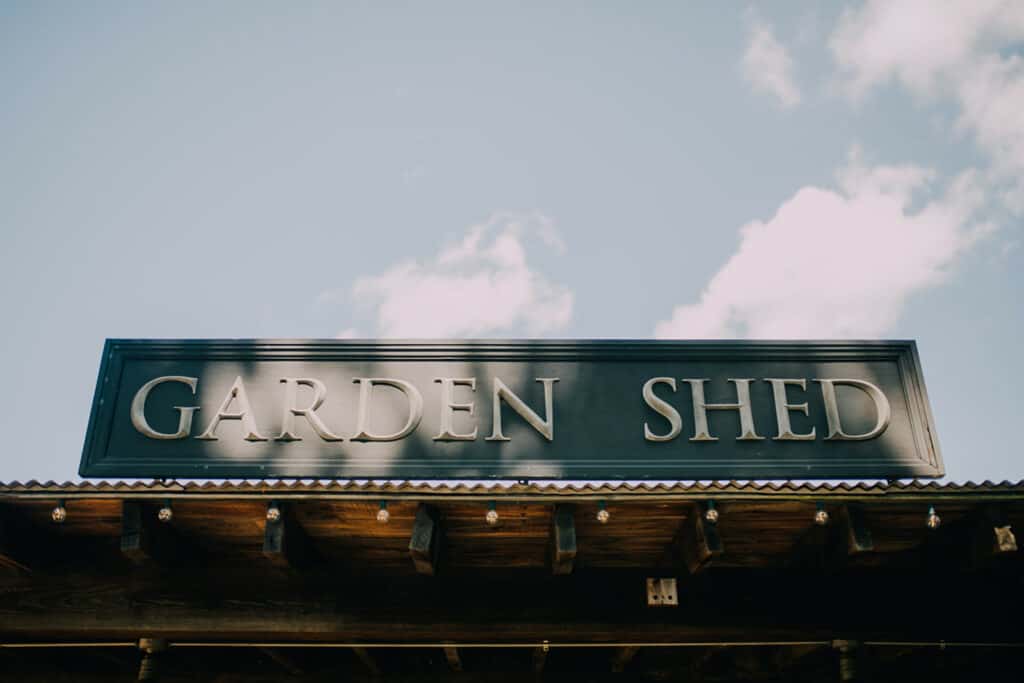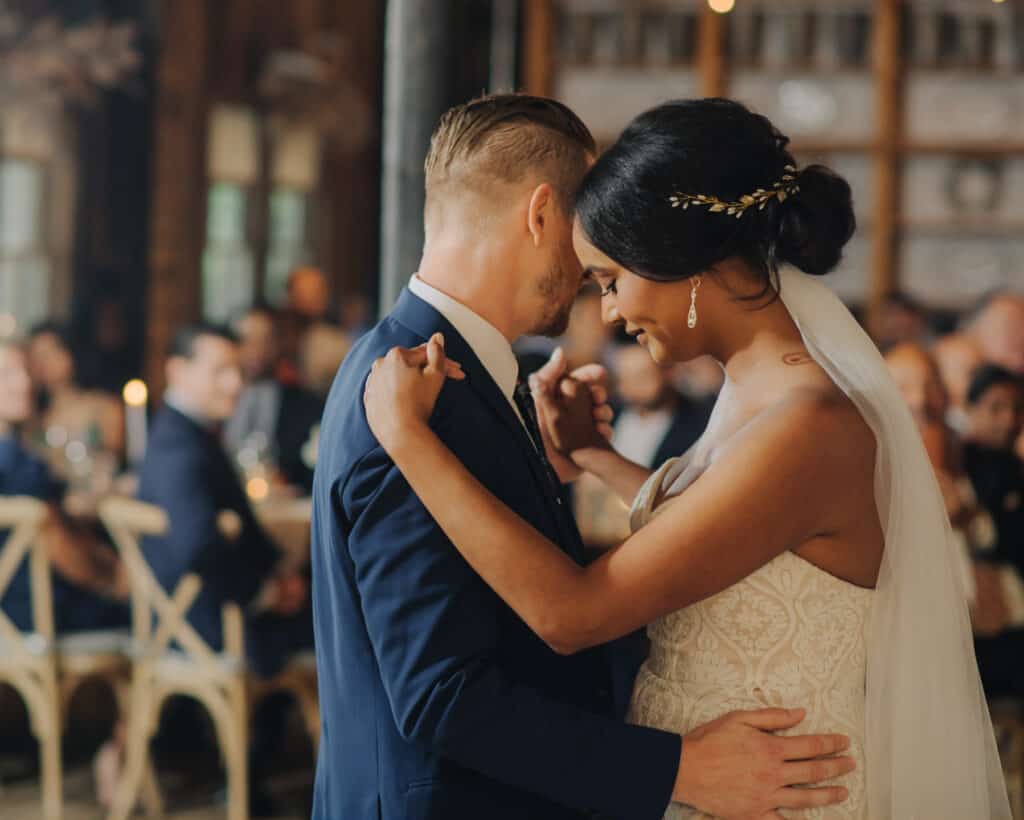 Your formalities can take place inside the garden shed, or outside in the brick courtyard between the shed and the ceremony space.
The garden shed functions as your reception space! With a floor made from beautifully rustic wooden beams along with tables and chairs to match you can't go wrong. The space holds a maximum of 110 guests. The dance-floor is illuminated by a wall of string lights! Oh yeah, did I mention that this place is BYOB? Bring your own drinks, signature cocktails, etc. and they'll provide the bartenders and barware.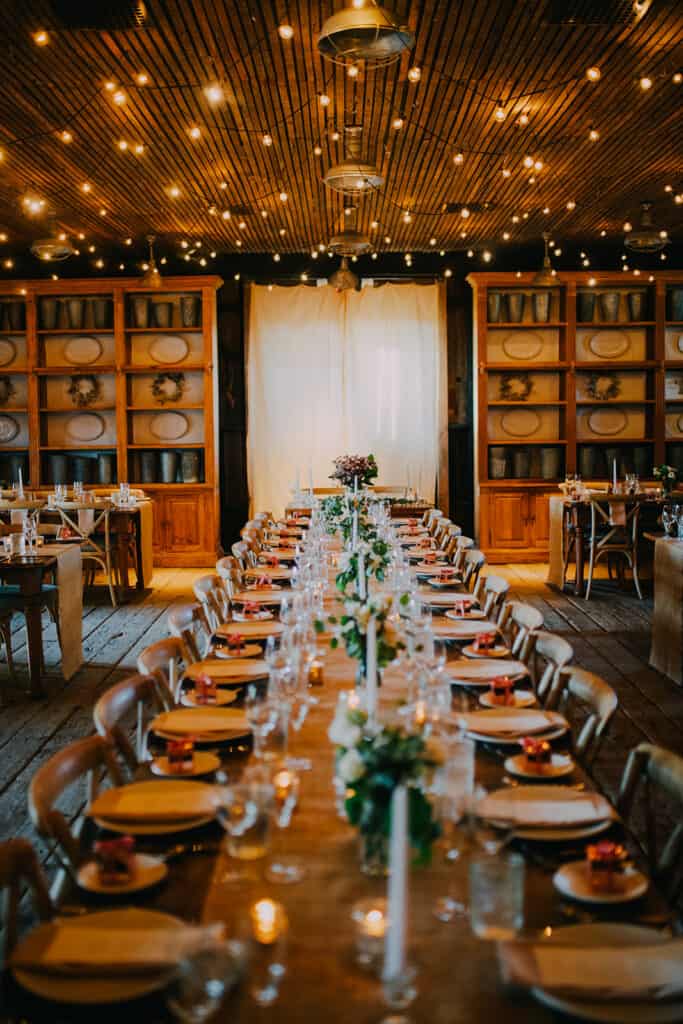 When it gets cold or the weather is bad the Hot House functions as an alternative indoor ceremony space.  It's directly attached to the Garden Shed so your guests won't have to walk far! It's also a beautiful space for a first look, portraits or extra cocktail hour space.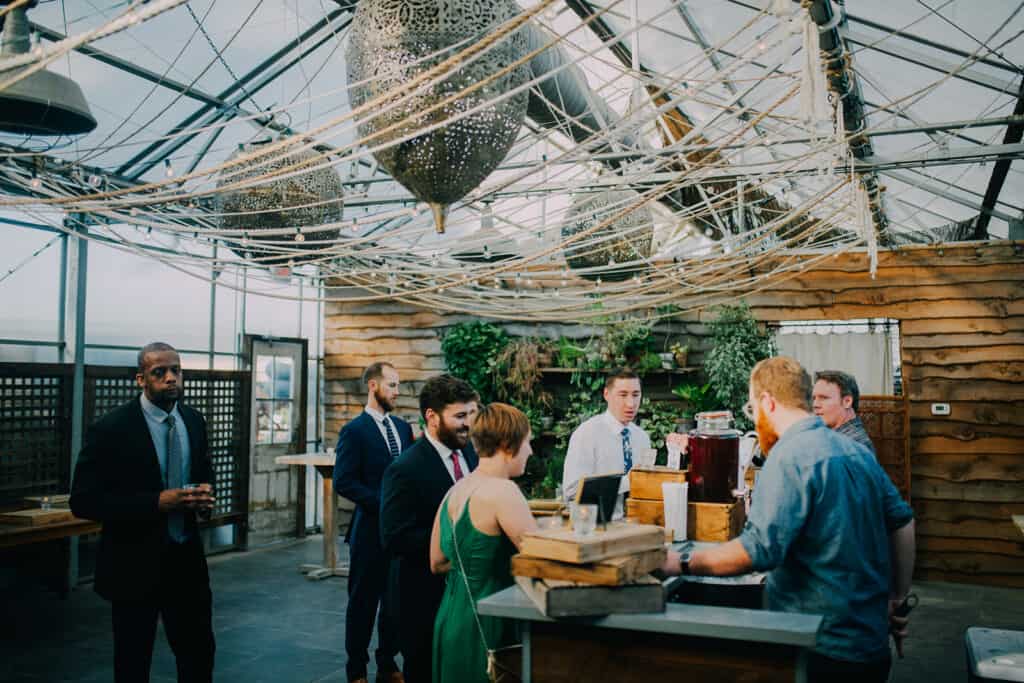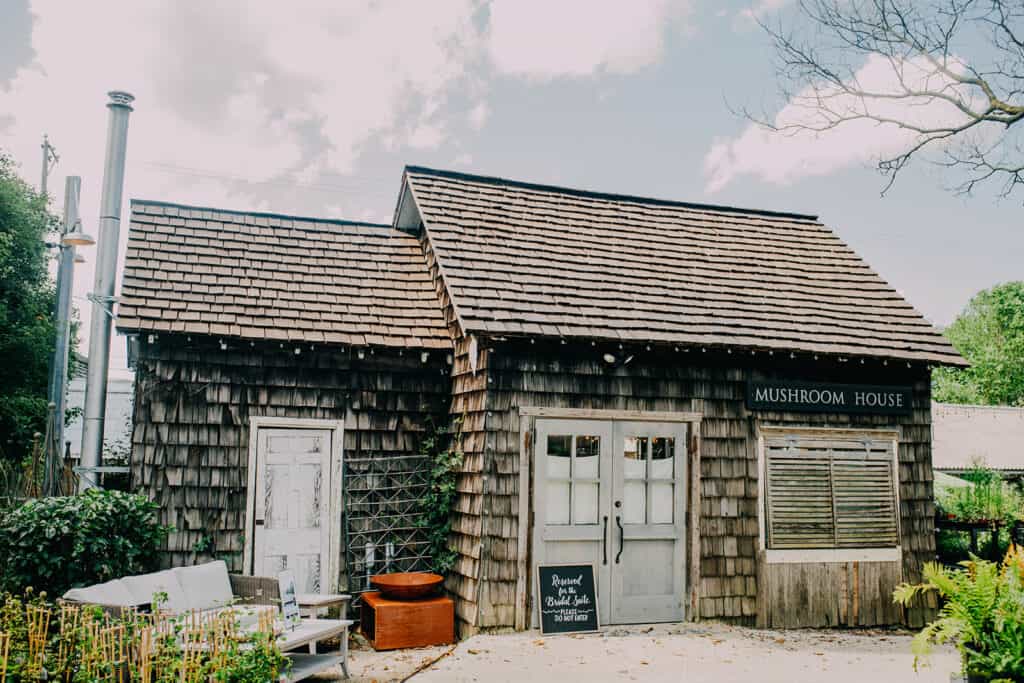 The lovingly restored historic Mushroom House is laid out and furnished to function as a couple's suite. You can take a break here with your partner, hang out with your wedding party, and get ready. Occasionally this space gets used for very small more elopement style weddings of up to 15 people to have a private dinner in this space. And yes, of course it has string lights inside and out!
Wedding Amenities at Moss Denver

A variety of amazing food and drink vendors
As found on their website here are the amenities Terrain provides:


Exclusive use of the venue on your wedding day
In House Catering featuring fresh, locally-sourced ingredients
BYOB Services
Ceremony Rehearsal
Indoor & Outdoor Ceremony areas
Indoor Reception space with a dance floor
Wedding Suite
Furnishings (ceremony chairs, dining chairs, dining tables)
Full Place Settings + Barware
Seasonal Décor
Signature terrain fire-pit
Event Management
Service Staff"
wedding vendors at terrain
Terrain provides their own food and let me tell you – it's fantastic! Their in house catering uses fresh locally sourced ingredients. Make sure to try their bread pots!
You can bring in any florist you'd like – but here are some that I've seen do an especially amazing job there!
Celebrate your wedding with no stress knowing that your photographs will be intentionally captured.