There's this idea that all weddings have to be either in the most adventurous places or held at traditional venues. I call BS. Whether you are having a wedding amid the Colorado mountains or having a backyard wedding, the location is not what matters.
On the topic of backyard weddings, these can be some of the most amazing celebrations for couples. Let's dive in.
What is a Backyard Wedding?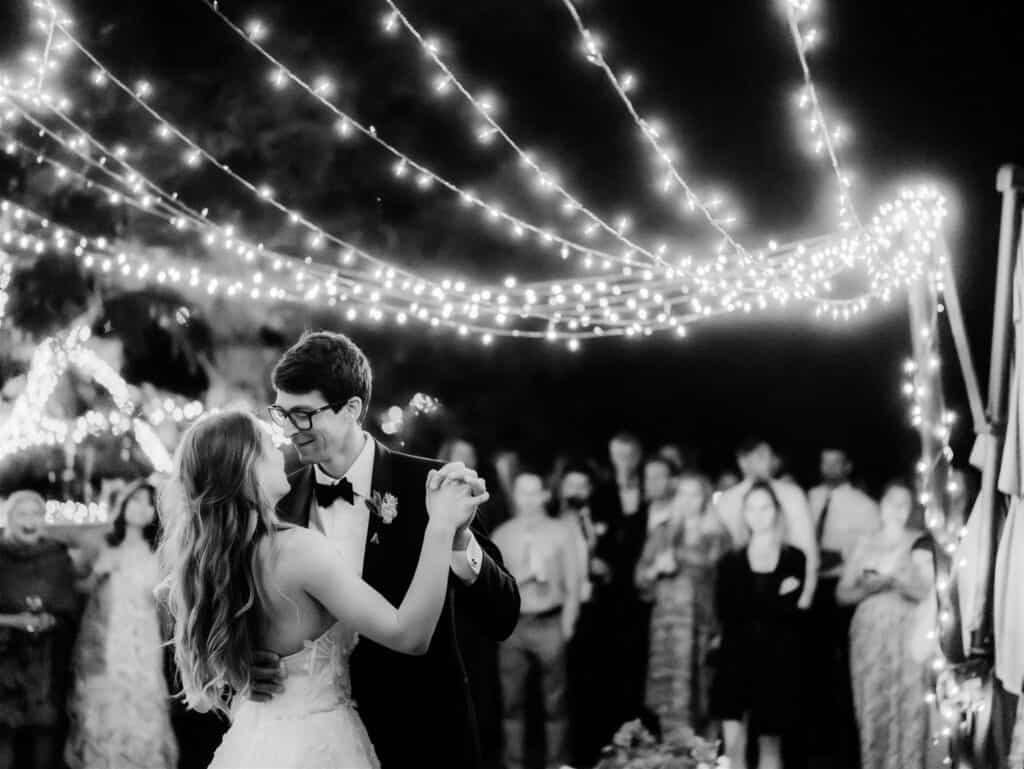 Quite literally, it's saying your 'I Dos' in a setting that's close to home – maybe your backyard, a family member's spacious garden, or even a friend's ranch. There's something raw, authentic, and deeply personal about it.
Why Have a Backyard Wedding in Colorado?
There are several reasons why you might consider a backyard wedding. Why and where you choose to elope or get married varies. For some, it's simply because of the love for their home. Others are looking for an outdoor space with little to no restrictions.
Still, here are some of the main reasons why you might have a wedding in your backyard.
Personal Reasons
Whatever the reason may be, it's always a personal choice. Still, a special day like a wedding tends to have thoughtful details in everything – including the location.
It could be the backyard that you had your first kiss, or it could be on the property of your grandparents who passed away and you want to honor them.
Wedding Budget
Depending on how you plan your wedding day, a backyard wedding can be a cost-effective solution. More often than not, the average cost of a backyard wedding is actually more expensive than a traditional wedding venue and the cost of an elopement.
If you are having a backyard wedding for 100 guests or more, then you're going to have to consider how you will accommodate those guests.
Backyard rentals for weddings include items like tables and chairs, dance floors, and tents in case of adverse weather. If you are looking to save money, then a backyard wedding may not be the best option for your outdoor wedding ceremony.
Flexibility
While hosting a wedding on your own turf might feel like the ultimate freedom fest, it's not exactly a free-for-all.
Even in the heart of your own haven, rules exist. There may be noise curfews set by local ordinances, responsibilities that come with sharing those bubbly spirits, and vendors aren't all night owls.
Plus, there are other etiquettes and guidelines to keep in mind. Hosting at home is charming, no doubt, but let's tread with respect and awareness, alright?
That said, a backyard wedding does offer more flexibility than your average wedding. If these rules in your area don't exist…then game on.
Intimacy
An intimate wedding doesn't have to be a grand elopement in Colorado. For the record, an intimate wedding doesn't even mean a wedding with a small guest list.
Intimacy is another word for "closeness." If you have 300 people at your wedding, but they're all close to you, then it can still be considered an intimate wedding.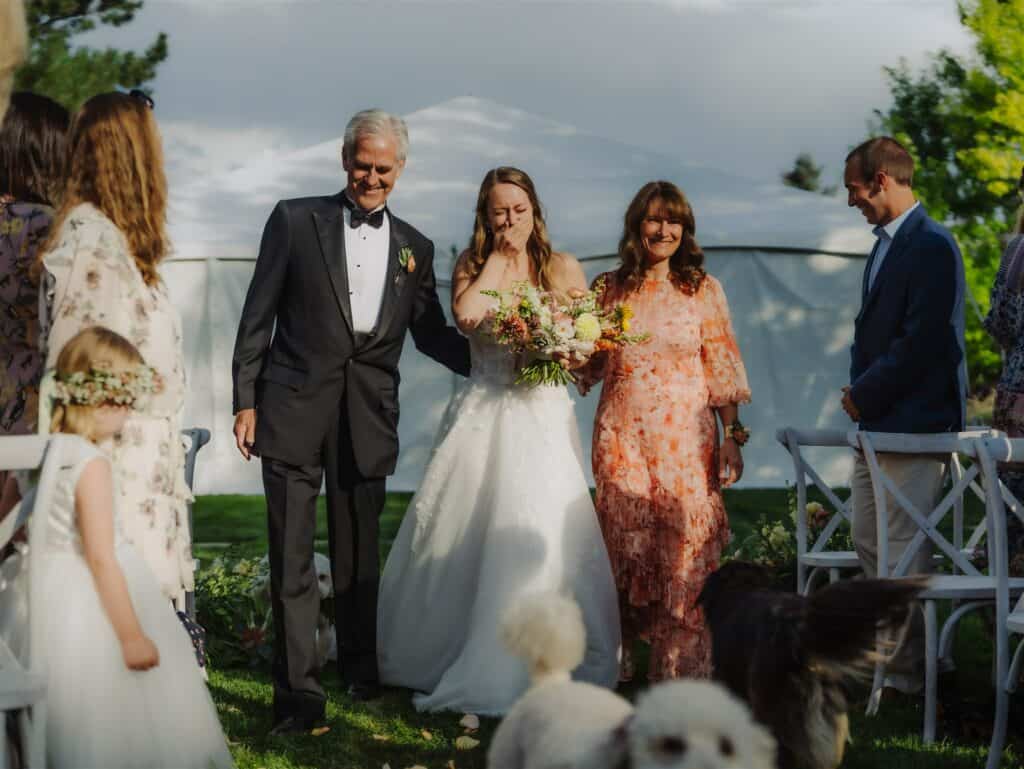 How to Plan a Backyard Wedding in Colorado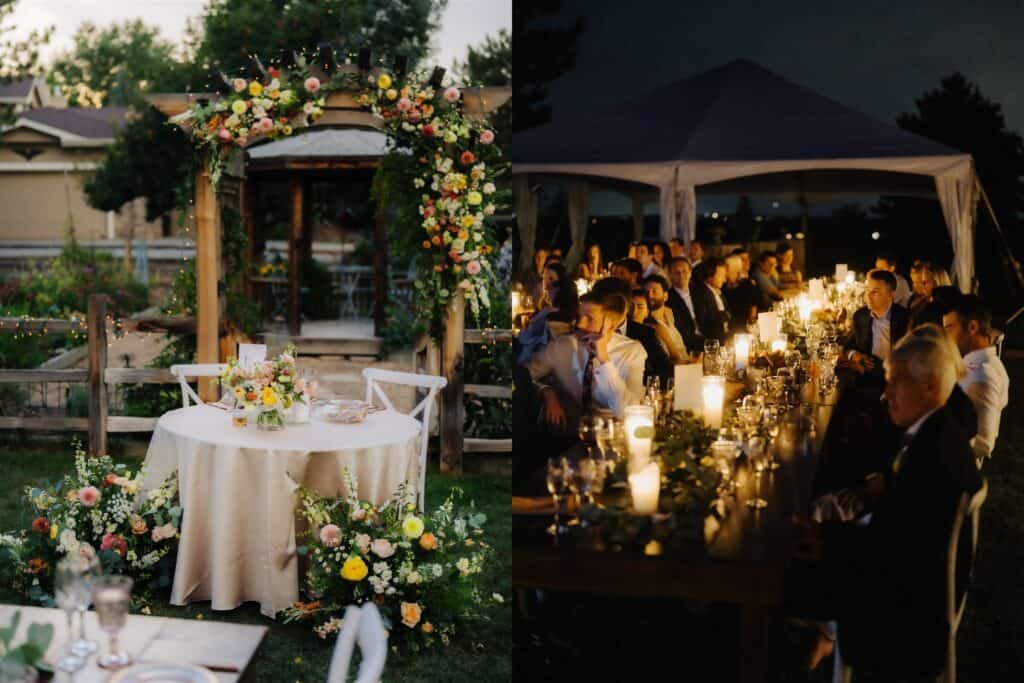 Choose Your Venue
While it's a 'backyard' wedding, you might not necessarily host it in yours. Scout locations that resonate with your story. Ask around! You'd be surprised how many friends would be flattered to offer their space. It's also a great idea to find a venue that offers an indoor setting you love as well – as a plan B.
At the least, you'll want to have a tent set up in case of rain, with a solid plan for flooring as well. I've worked some weddings in torrential downpours that turned the ground into an absolute mud fest.
Select Your Date and Time
Keep in mind the Colorado seasons. You might want to avoid peak winter – unless snow is a part of the wedding plan! Just make sure your vendors can get where they need to get and rent out a heater or two.
I'm not going to lie – I dig the idea of a fall backyard wedding with the colors Colorado gives us. Maybe that's why it's Colorado?
Create Your Guest List
Backyard weddings are typically intimate. Choose your guests wisely – every individual should add value and warmth to your day. You're essentially making an open invitation to everyone to know where you live.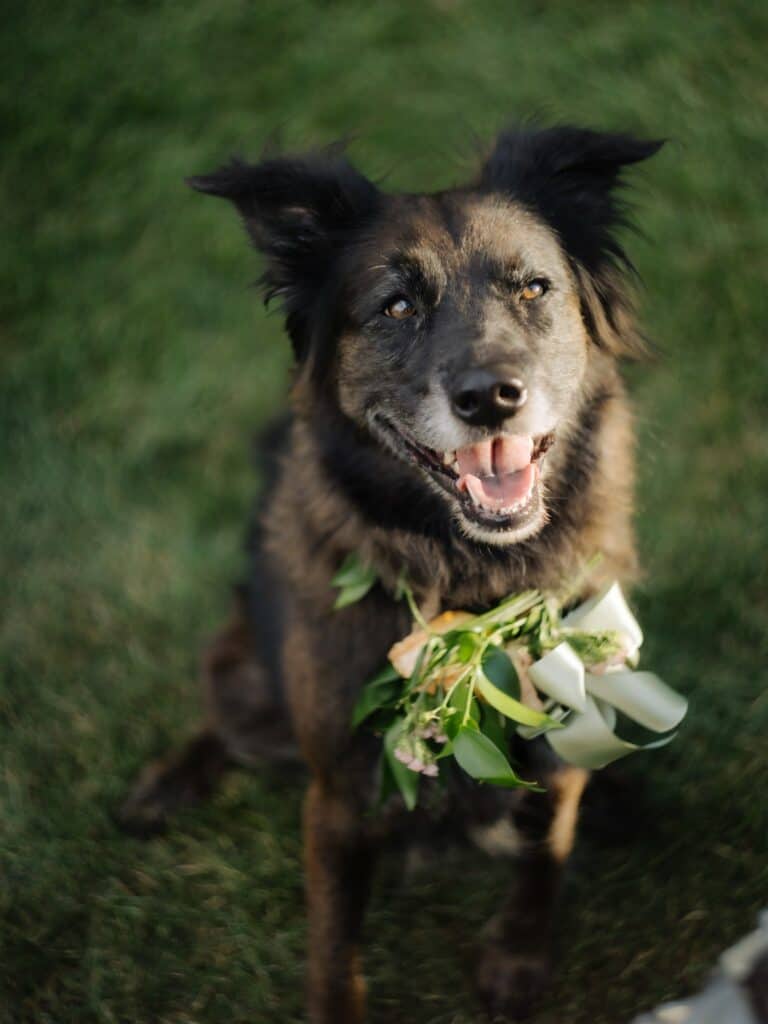 Send Out Save-the-Dates and Invitations
If you want to have an awesome wedding party, then you need to tell your guests where to go!
Hire Vendors
From florists to photographers (wink wink) hire professionals who are down with this vibe. I can't stress enough the importance of a solid wedding planner. Just because it's a backyard wedding doesn't mean it's going to be easy to plan.
Decorate Your Backyard
You can design a backyard boho wedding, or make it an extravagant tented wedding. Your call!
Plan Your Food and Drinks
Colorado has an amazing array of local produce and breweries. A personalized menu adds to the whole backyard charm.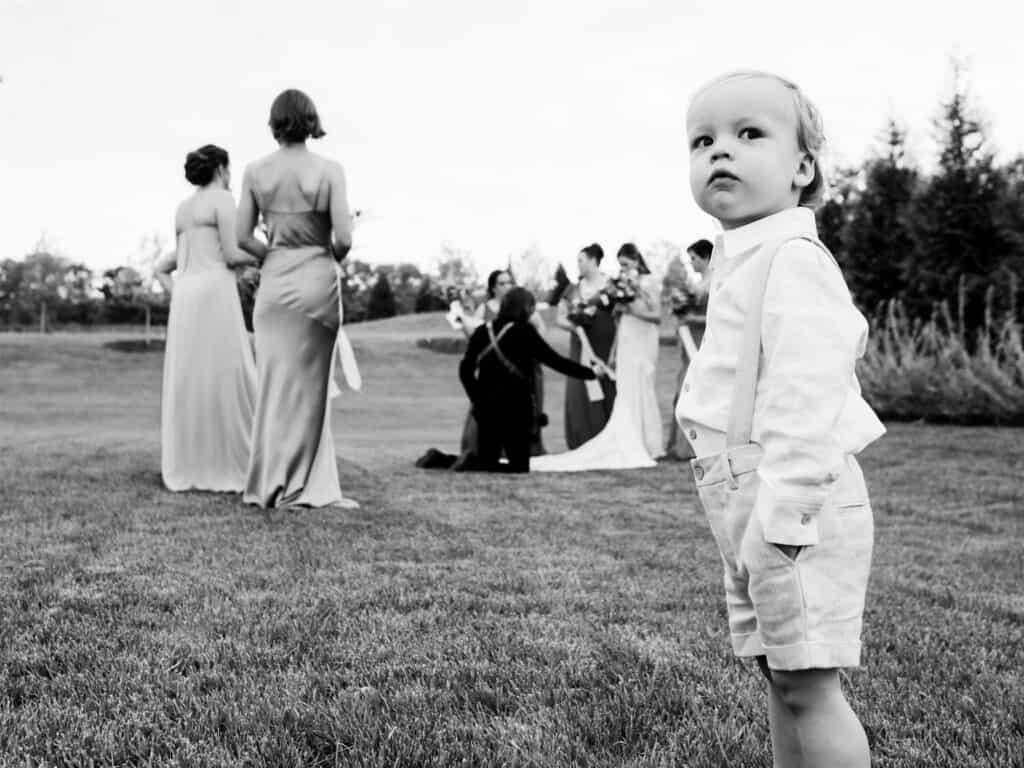 Create a Timeline for the Day:
Although you are having a wedding in your backyard, it's still important to keep things running smoothly.
It's one of those situations where setting rules actually allow you to be more free – kind of like setting guard rails along the edges of a cliff.
To get really in the details of planning a wedding timeline, I recommend reading this article here. But for the sake of you not jumping page to page, here's the rundown.
Give Yourself Time to Get Ready
The last thing you want is to be stressed on your wedding day. My motto is "this is going to be easy." Let's not make things more complicated than they need to be.
Drink that mimosa right before you put on your wedding dress. Watch the baker bring in the wedding cake. Just give yourself breathing room.
Give Some Buffer Room
Don't plan things back-to-back. If it's going to take 2 hours to get your hair and makeup done, build in 3 hours. If your first look location is a 10 minute walk, then give yourself 15 minutes to get there.
Again – breathing room.
Talk To Me Or Your Photographer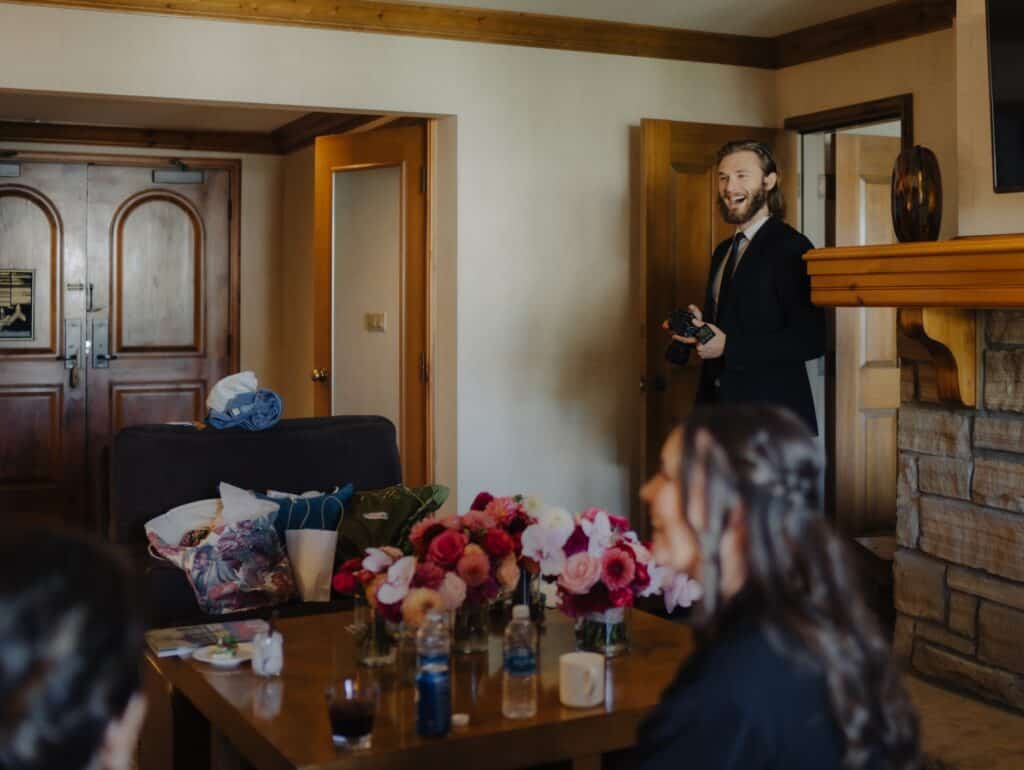 Only part of what I do is actually photographing a wedding. So much of it is spent actually daydreaming the wedding with you and creating an awesome plan to make your day easy.
I love planning a timeline with my couples because it's the time where we get to talk about potential hiccups and special events.
Friends, backyard weddings in Colorado aren't just events; they are experiences, tales that are told for years. And if you're going down this path, trust me, you're onto something unforgettable.
And hey, while we're at this, I'd love to be there for you. Let's talk.